Maths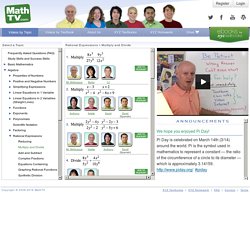 College Algebra Prep:A four-week course to get you ready to take college algebra. Click here for more information. Enrollment is limited. To reserve a place in the course, with no obligation to pay, click here. Tweets There is a shift happening... more wives have higher #education than husbands. http://t.co/l3saRw1xcV #MathTV — MathTV (@mathtv) February 17, 2014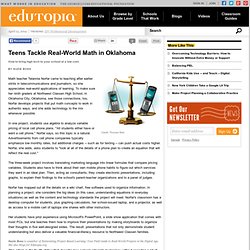 How to bring high tech to your school at a low cost. Credit: Thomas Reis Math teacher Telannia Norfar came to teaching after earlier stints in telecommunications and journalism, so she appreciates real-world applications of learning.
Teens Tackle Real-World Math in Oklahoma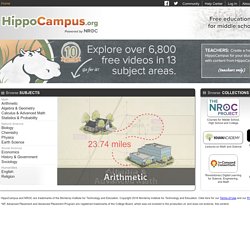 Can I take a course at HippoCampus for credit? How do I enroll in a course at HippoCampus? Are there any fees to take your courses? How do I make a comment or ask a question?