Medicine
Not all survival rate studies are bad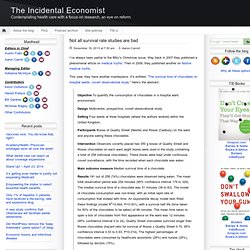 I've always been partial to the BMJ's Christmas issue. Way back in 2007 they published a phenomenal article on medical myths. Then in 2008, they published another on festive medical myths. This year, they have another masterpiece. It's entitled, "The survival time of chocolates on hospital wards: covert observational study." Here's the abstract:
Suite à un conversation avec DocMamz que je remercie au passage :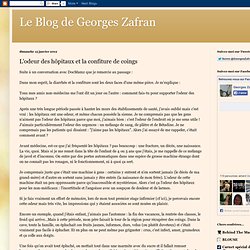 L'odeur des hôpitaux et la confiture de coings
Behind The Curtain: Study Reveals Big Role of Medical Communication Companies
PubMed Commons Blog | Keeping you up to date about PubMed Commons
Interventions visant à faciliter le retour au travail des patients atteints de cancer
Nonoperative treatment for lumbar spinal stenosis with neurogenic claudication - The Cochrane Library - Ammendolia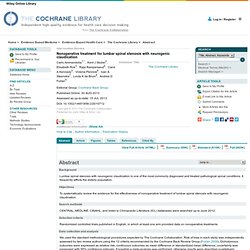 Background Lumbar spinal stenosis with neurogenic claudication is one of the most commonly diagnosed and treated pathological spinal conditions. It frequently afflicts the elderly population. Objectives To systematically review the evidence for the effectiveness of nonoperative treatment of lumbar spinal stenosis with neurogenic claudication. Search methods
Scope - medical blog - Stanford University School of Medicine
Black bean burgers with chipotle ketchup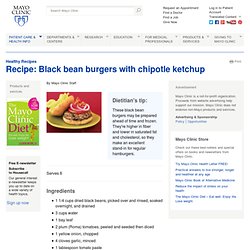 Dietitian's tip: These black bean burgers may be prepared ahead of time and frozen. They're higher in fiber and lower in saturated fat and cholesterol, so they make an excellent stand-in for regular hamburgers. Number of servings Serves 6
Attitudinal Healing International
CardioBrief
Cylindres urinaires
Tiré d'un cas interactif "Better Pills" [N Engl J Med 2010] J'ai repris les illustrations et traduit le texte de ce cas présenté dans le Journal de Médecine de la Nouvelle Angleterre. Cylindres urinaires Les cylindres urinaires se forment lorsque des cellules, des débris cellulaires et des protéines adoptent la forme du tubule rénal dans lequel ils se trouvent. La présence de cylindres dans les urines est habituellement l'indice de la présence d'une pathologie, bien que la présence de cylindres hyalins peut être observée chez des personnes en bonne santé. Lors la recherche de cylindres dans un échantillon d'urine, la qualité de l'échantillon et l'expérience de l'examinateur sont importants.