Reader's Advisory
Novelist (Access with your Library Card #)
What's Next™ Series Database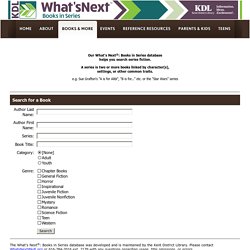 Our What's Next™: Books in Series database helps you search series fiction. A series is two or more books linked by character(s), settings, or other common traits. e.g. Sue Grafton's "A is for Alibi", "B is for..." etc. or the "Star Wars" series Search for a Book The What's Next™: Books in Series database was developed and is maintained by the Kent District Library.
Smart Bitches, Trashy Books : Romance Novel Reviews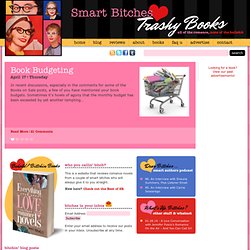 In recent discussions, especially in the comments for some of the Books on Sale posts, a few of you have mentioned your book budgets. Sometimes it's howls of agony that the monthly budget has been exceeded by yet another tempting $1.99 deal - I feel your pain, as I'm equally… read more » This HaBO request is from SusieQ, who is searching for a historical romance: Historical, with an 'older' rogue-type hero who finds the heroine when he goes through her downtrodden (war-torn?) village. I'm pretty sure she was all alone/had been left behind somehow. Maybe her family had been killed?
If You Like…
Tooth and Claw by Jo Walton In as few words as possible, the best way to describe Jo Walton's Tooth and Claw (Orb Books, 2009) is to say that although it owes a great deal of its sensibility to the tropes of the Victorian novel, the main characters are all dragons. This is not in any sense a mash-up (do not, for example, think Abraham Lincoln and vampires), rather it's a melding of two cultures—humanity and dragonity. (And as far as I can tell, the main difference between the two cultures is that dragons ritually eat their dead in order to share their wisdom, strength, and power.) As Walton herself put it, the novel is "the result of wondering what a world would be like if the axioms of the sentimental Victorian novel were inescapable laws of biology."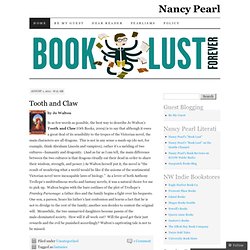 Nancy Pearl's Book Reviews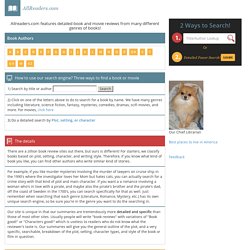 How to find the book you are looking for: 2) Do a detailed search by Plot, setting, or character 3) Or do an easy one-click plot search in the blue menu on the lower right side of this page.
Detailed book reviews
BiblioTravel - for books that take you away