Fracking
Valley News Live - KVLY/KXJB - Fargo/Grand Forks - Home
share.credoaction
Former Chesapeake executive hired at DCNR - Times Leader
A Northeastern Pennsylvania resident has taken an administrative position at the state Department of Conservation and Natural Resources, which is led by a fellow resident of this region. Acting DCNR Secretary Ellen Ferretti on Friday appointed Brian L. Grove as the department's deputy secretary for administration effective Monday. Grove most recently worked as the senior director of corporate development for Chesapeake Energy's Marcellus Shale office in Towanda. Grove, of Tunkhannock, previously served as chief of staff to state Sen.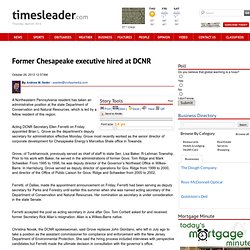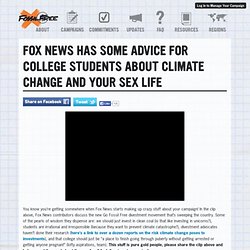 Fossil Free Fox News has some advice for college students about climate change and your sex life
You know you're getting somewhere when Fox News starts making up crazy stuff about your campaign! In the clip above, Fox News contributors discuss the new Go Fossil Free divestment movement that's sweeping the country. Some of the pearls of wisdom they dispense are: we should just invest in clean coal (is that like investing in unicorns?)
The Heat Is Online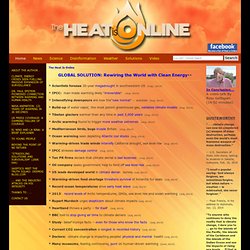 -- Policy Report from 2013 Annual Meeting of ALEC (American Legislative Exchange Council), a group funded by Charles and David Koch. The Guardian, Dec. 2013 "To anyone who continues to deny the reality that is climate change, I dare you to ... go to the islands of the Pacific, the islands of the Caribbean and the islands of the Indian Ocean and see the impacts of rising sea levels ... If that is not enough, you may want to pay a visit to the Philippines right now." -- Yeb Sano, Philippine delegate to the Warsaw round of climate talks, announcing he will fast until the conference develops a meaningful action plan, Nov. 2013
Pennsylvania Limits Authority of Oil and Gas Inspectors | Marcellus Shale Protest
by Abrahm Lustgarten ProPublica, March 30, 2011 Oil and gas inspectors policing Marcellus Shale development in Pennsylvania will no longer be able to issue violations to the drilling companies they regulate without first getting the approval of top officials. That's according to a directive laid out in a series of emails received by the Department of Environmental Protection staff last week and leaked to ProPublica.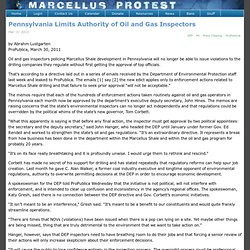 College Green Magazine – Eco-news From The Ground Up | Eco-news From The Ground Up
Marcellus Shale Protest | No Fracking Way
Hundreds of New Yorkers say NO to Fracking Infrastructure Posted on October 31, 2013by Frack Action On Wednesday, October 30, hundreds of New Yorkers from across the state came to Albany to expose Governor Cuomo and the Department of Environmental Conservation's (DEC) proposed Liquefied Natural Gas (LNG) regulations for what they are: fatally flawed…
FrackAction.com |