Web Development
(Saving...) CodeIgniter Toolbox- Essential Tutorials and Resources. CodeIgniter is a powerful framework that lets you create web apps very simply and elegantly.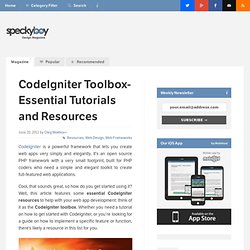 It's an open source PHP framework with a very small footprint, built for PHP coders who need a simple and elegant toolkit to create full-featured web applications. Cool, that sounds great, so how do you get started using it? Well, this article features some essential CodeIgniter resources to help with your web app development: think of it as the CodeIgniter toolbox. 50 Free Web UI, Mobile UI, Wireframe Kits And Source Files For Designers. Don't Forget to participate in a contest where you can win an amazing e-Commerce template from TemplateMonster.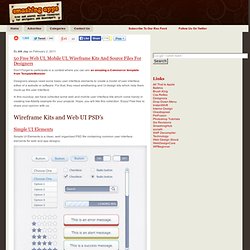 Designers always need some basic user interface elements to create a model of user interface either of a website or software. For that, they need wireframing and UI design kits which help them mock-up the user interface. Cross Browser HTML5 Progress Bars In Depth. Update (March 9, 2012): I have updated this document to include styling information for Internet Explorer 10.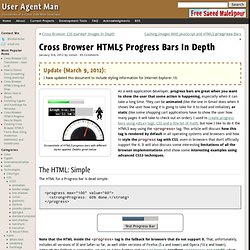 Screenshots of HTML5 progress bars with different styles applied. Details given below. When can I use... Support tables for HTML5, CSS3, etc.
---