Arts and crafts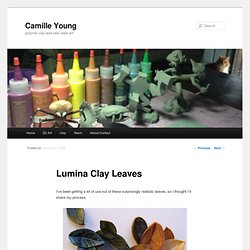 I've been getting a lot of use out of these surprisingly realistic leaves, so I thought I'd share my process.
Lumina Clay Leaves at Camille Young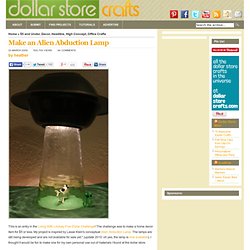 This is an entry in the Living With Lindsay Five Dollar Challenge!
For a natural alternative to wallpaper or poster glue, consider using wheat paste. This clear, permanent adhesive is used by artists and decorators and is simple to make.See Transcript Hi, Lea Elleseff here and today on About.com I'm going to teach you how to make wheat paste, a clear and permanent adhesive.
Wheat Paste Recipe - How to Make and Use Wheat Paste Video