Crochet Crafts
Heirloom Frame Crochet Blanket ePattern - Leisure Arts
10 Holiday Crochet Ideas + Patterns Photo source: The Dapper Toad 'Tis the season for crocheting beautiful holiday decorations, gifts, and more!
Starting Chain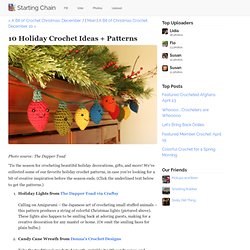 Free Pattern Friday Crochet: Cardinal Cover-Up
FREE FOR YOU from Leisure Arts, Inc. ©2013 All rights reserved.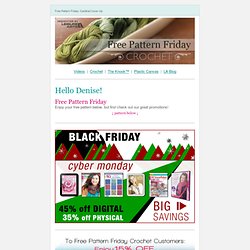 Baby JL Giraffe Crib Blanket Afghan Crochet Pattern
oKay Crochet by Monarae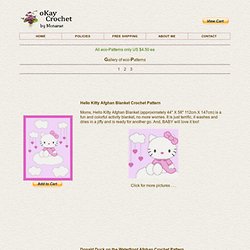 Little Yarn Friends • Crochet Pattern: Lil' Agnes (Despicable Me)
For quite some time now we have been mesmerized and inspired by the work of the unsurpassable artist Margaret Oomen - we are particularly drawn to her crocheted stones. Her creations and her talent leave us absolutely speechless, as does her wonderfully kind personality.
Margaret Oomen's Little Urchin Crochet Covered Sea Stones  - The Purl Bee - Knitting Crochet Sewing Embroidery Crafts Patterns and Ideas!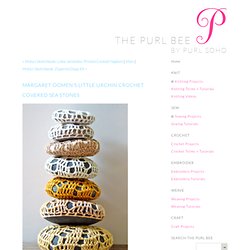 FREE FOR YOU from Leisure Arts, Inc. ©2013 All rights reserved.
Free Pattern Friday Crochet: Bewitching Draft Dodger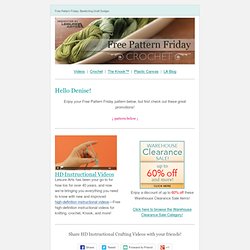 CS0017_CrochetARose.pdf
Jip the Owl - 3bcd955fe3e6bg1cc2d45324ff1dag12.pdf
At Starting Chain we love to show off the crochet work done by our readers. We hope that encourages creativity.
Featured Member Crochet: August 26 - Starting Chain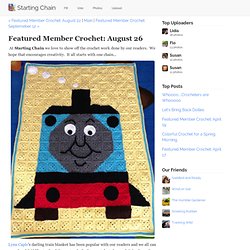 Medallion Crochet Afghan |
This beautiful throw looks woven but is actually crocheted in afghan stitch, using an afghan hook, which looks like a long crochet hook with a knob on the end to prevent the stitches from slipping off. Because afghan stitch creates a grid-like pattern, it is ideal for cross stitch embroidery.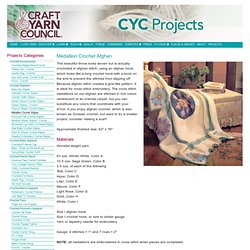 LC2574.pdf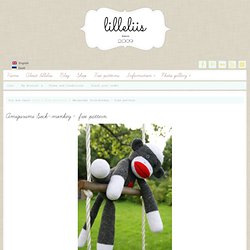 Author: Mari-Liis Lille ©lilleliis 2012 From time immemorial, mothers and grandmothers have made simple sock monkeys for their kids and grandkids.
Amigurumi Sock-monkey – free pattern
Pattern: Despicable Me Minion
Okay if you have tried any of my other patterns you know I am not your traditional crocheter.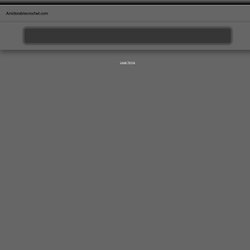 A[mi]dorable Crochet: Sheldon Pattern!
Crochet Giraffe Pattern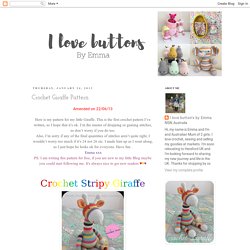 Here is my pattern for my little Giraffe. This is the first crochet pattern I've written, so I hope that it's ok. I'm the master of dropping or gaining stitches, so don't worry if you do too.
Sock Monkey
Materials Use Size 4 Yarn or yarn of your choice. Size G crochet hook or hook of your choice. About 187 yards of Color A.
Amy Amigurumi Doll Free Pattern--Tales of Twisted Fibers
CRADLE PURSE
designed by Irene Duquette 2002
Free Vintage Patterns List
Little Yarn Friends • Crochet Pattern: Lil' Baby Unicorn
| Previous photo Next photo Ch = Chain Dc = Double crochet Hdc = Half double crochet Rnd/Rnds = Round / Rounds Sc = Single crochet Slst = Slip Stitch Sc2tog / sc3tog = Single crochet 2 together (decrease) / Single crochet 3 together St/sts = stitch/ stitches NOTE: The body, head, arms, legs, tail and eyes are all worked in a spiral. NOTE: Where instructions start with "chain 2, work 6 sc in second chain from hook" you may choose to use a magic ring instead. 09/11/10
World of WarCrafts: Amigurumi murloc -- WoW Insider
animals
Amigurumi for Beginners
**I thought this was obvious, but apparently not: PLEASE OH PLEEASE do not use any of my photos without my permission! I'm a nice person, so if YOU ask nicely, I'd make a consideration. Also, don't post this pattern anywhere else. A simple link to this page would be a great way to share it. You CAN sell slippers you make, of course, but for pete's sake, take photos of what you made to show your customer/s! Keep those hooks going!
Used Sensations Cuddle Muffin yarn, size G hook, Some white ribbon. Works up fast and easy. Small preemie Fpdc - front post double crochet. Makes a slanted fpdc pattern. Row 1: Ch 4 and join.
New Cuddle Sac Pattern
Crochet Candy Cane Steering Wheel Cover
Crochet Baby High Top Booties