Blogs étonnants
BADABOUM, éco-journal gouvernemental interrégional, 1ère édi - u. Action Discrète : Hommage à Mario - une vidéo Jeux vidéo. 4chan. 4chan. Un article de Wikipédia, l'encyclopédie libre.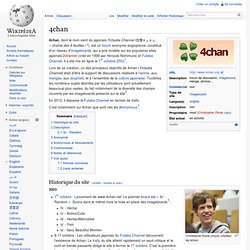 Lors de sa création, un des principaux objectifs de 4chan (Yotsuba Channel) était d'être le support de discussions relatives à l'anime, aux mangas, aux doujinshi, et à l'ensemble de la culture japonaise. Toutefois les nombreux sujets abordés par les utilisateurs sont actuellement beaucoup plus vastes, du fait notamment de la diversité des champs couverts par les imageboards présents sur le site[2]. En 2012, il dépasse le Futaba Channel en termes de trafic. .chez kek. ~~~~~ The Esoteric Blog: Ursi's Eso Garden ~~~~~ Saturday, 13.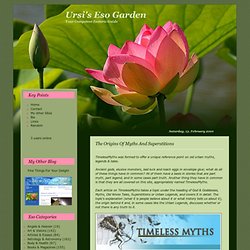 February 2010 The Origins Of Myths And Superstitions TimelessMyths was formed to offer a unique reference point on old urban myths, legends & tales. Ancient gods, elusive monsters, bad luck and roach eggs in envelope glue; what do all of these things have in common? All of them have a basis in stories that are part myth, part legend, and in some cases part truth. Abstrait ≠ Concret — ≠ Une actualité originale. Mais pas seuleme.
---