Articles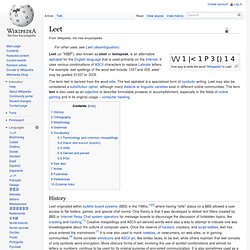 One way to write the word " Wikipedia " in Leet Leet (or " 1337 "), also known as eleet or leetspeak , is an alternative alphabet for the English language that is used primarily on the Internet .
le rendez-vous des amateurs de bieres belges.
Comment Groland recrute ses vieux Grolandais
Groland, cette charmante « présipauté » se donnant à voir chaque semaine sur Canal+ , Michael Kael et Jules-Edouard Moustic la parcourent et nous la font découvrir depuis plus de quinze ans maintenant.
Je fais aussi du « casting sauvage ». J'écume les bars à la recherche de physiques grolandais : des séniors au visage rosé, rubicond, un peu dodu et qui paraissent leur âge. by uglycharly Mar 26
Unreal hormones: males treat games as social competitions
The next time your girlfriend, wife, or mother complains about all the time you spend playing PS3 or online games, you can tell her that your attraction to video games may actually be a by-product of evolution. Scientists at the University of Missouri have found that hormonal surges in men playing violent multiplayer videogames are very similar to hormonal responses males of other species experience during reproductive and territorial challenges.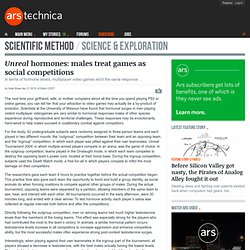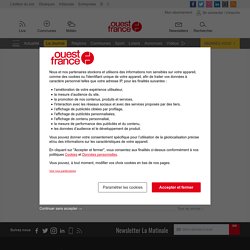 Un homme de 35 ans comparaissait mercredi soir devant le tribunal correctionnel de Lorient pour falsification de denrée alimentaire.
1 000€ d'amende requis pour avoir déféqué dans la salade au rest
Dinner and a Murder Mystery Games Complete Party Kits
Préhistoire sous tous ses aspects.