Happyman
brian walt
simple, smart, real world skills for success & happiness!
Home.
Napoleon Hill's 17 Principles of Success. "All achievements, all earned riches, have their beginning in an idea." — Napoleon Hill In 1908, Napoleon Hill was commissioned by billionaire industrialist Andrew Carnegie to interview over 500 of the world's most powerful men in order construct a "success philosophy."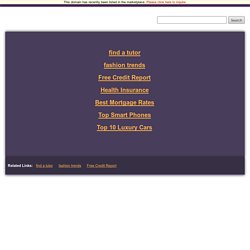 Over a span of 20 years, he assembled the data from these interviews into 15 principles that could be used by anyone in the general population to make progress in their lives. He checked 15 of these principles with Andrew Carnegie time and time again until he had enough readiness to write his first book featuring these principles. Watch your favorites. Anytime. For free. Skill of Happiness on USTREAM: Simple, Smart, Real World tools f.
Watch without ads Ustream © Search.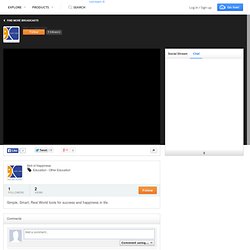 Idealist.org - Welcome to Idealist.org - Imagine. Connect. Act. TED. Presentation Zen.
Authors, Speakers, Blogs
---