Happyman
brian walt
simple, smart, real world skills for success & happiness!
Home
"All achievements, all earned riches, have their beginning in an idea." — Napoleon Hill In 1908, Napoleon Hill was commissioned by billionaire industrialist Andrew Carnegie to interview over 500 of the world's most powerful men in order construct a "success philosophy." Over a span of 20 years, he assembled the data from these interviews into 15 principles that could be used by anyone in the general population to make progress in their lives. He checked 15 of these principles with Andrew Carnegie time and time again until he had enough readiness to write his first book featuring these principles.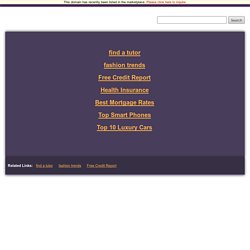 Napoleon Hill's 17 Principles of Success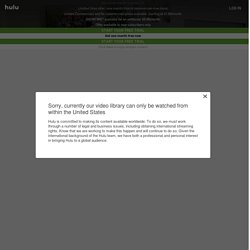 Sorry, currently our video library can only be watched from within the United States Hulu is committed to making its content available worldwide. To do so, we must work through a number of legal and business issues, including obtaining international streaming rights. Know that we are working to make this happen and will continue to do so.
Watch without ads Ustream © Search
Skill of Happiness on USTREAM: Simple, Smart, Real World tools f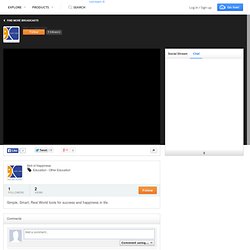 Assembling talking points, lists, and tedious outlines is a rather drab exercise that neither challenges your creative abilities or leads to a rewarding experience for you or your audience. But if you are going to do something different, if you are going to craft a talk that engages, illuminates, and even inspires, then the preparation is going to take creativity. This is especially true for the creation of a short-form presentation such as a TED/TEDx talk, or an Ignite or Pecha Kucha presentation, etc. In spite of much our formal schooling's efforts to mold us into compliance seekers rather than curious and intelligent creatives, we are still at our core creative beings. Creativity is in all of us—in fact it's who we are. And yet, regardless of our professions, we can benefit greatly from being even more creative.