VST/VSti
Presonus Studio One Professional 2.0.4 Win OSX
AlgoMusic Atomic v1.0 VSTi
Atomic is a 16-step sequencer composing tool with a built in synth that also has the ability to control other soft synths or even hardware via its MIDI out function. The design is circular which allows a different approach to composing and sound design.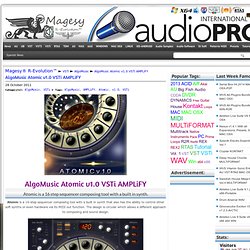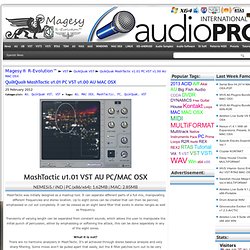 MashTactic was initially designed as a mashup tool. It can separate different parts of a full mix, manipulating different frequencies and stereo location.
QuikQuak MashTactic v1.01 PC VST v1.00 AU MAC OSX
Final Cut Pro X Incl Tools & Plug-ins (2011)
Final Cut Pro X… Completely redesigned from the ground up, Final Cut Pro adds extraordinary speed, quality, and flexibility to every part of the post-production workflow. Intel Mac OS X 10.6.7 or later 64-bit Intel processor 2GB RAM (4GB recommended) OpenCL-capable graphics card or Intel HD Graphics 3000 or later, 256MB of VRAM, display with 1280-by-768 resolution or higher.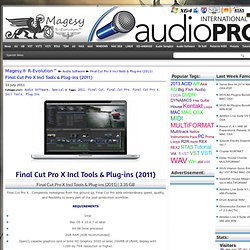 The STS-33 "Space Transition Synthesizer" features the "Wave-Transition" method best suited for atmospheres, soundscapes, pads & textures. A straightforward user interface with 10 dedicated "Lazy"-Buttons for randomizing different sets of parameters makes programming easy.The Transition method plus the new Super Modulation X/Y control pad add a new dimension and motion for an evolving sound changing completely its characteristics. Features: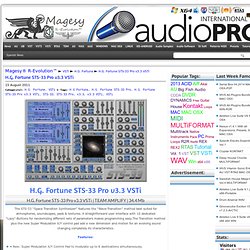 H.G. Fortune STS-33 Pro v3.3 VSTi
This bundle include: Barchimes , Crowd Chamber, Fusion Field , Glass Viper, MashTactic , Pitchwheel, RaySpace, UpStereo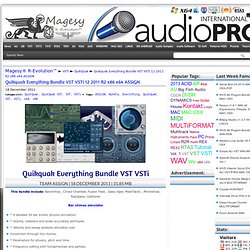 Quikquak Everything Bundle VST VSTi 07 2011 x86 x64 ASSiGN
Arturia Spark STANDALONE VSTi RTAS v1.1.2 x86/x64-ASSiGN
Combining the power of analog synthesis, physical modelling and samples, through the intuitive workflow of a hardware drum machine, Spark is a highly creative beat production center.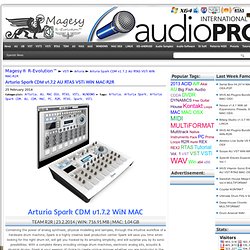 Sonic Charge Synplant VSTi 1.01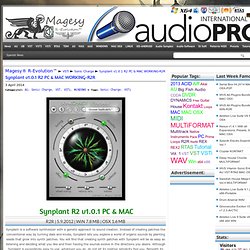 Synplant is a software synthesizer with a genetic approach to sound creation. Instead of creating patches the conventional way by turning dials and knobs, Synplant lets you explore a world of organic sounds by planting seeds that grow into synth patches.
The award winning PS-1 Performance Synthesizer is the result of an exciting collaboration between ProSounds and DASH Signature and has been designed with the advanced sound designer and electronic musician in mind, incorporating a large number of high-end features while still maintaining ease of use with its intuitive user interface. The PS-1 is a VST instrument plugin (VSTi) for Windows featuring four multi featured oscillators, custom WAV file import (with over 80 waveforms included!)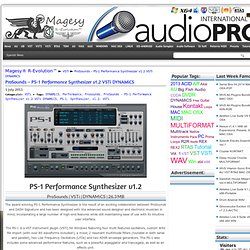 ProSounds - PS-1 Performance Synthesizer v1.2 VSTi DYNAMiCS