Stuff
HTML5 Canvas
by Archetype
the adidas beat mashine
Brain Power - The Quest for Understanding
Chinese Shadow Play
physicSketch
Gartic - Canvas Sketch
Dinahmoe Labs - Adaptive Music Interactive Sound
Clash Of Clans: How To Join A Clan And Clan Tips by Robert Workman, Modojo.com Jan 15th, 2014 6:30 PM Clash of Clans is a very addictive mobile effort, but it really helps to have others join your cause and do some damage.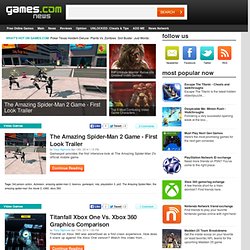 Games.com - The Blog
Basically we are here to embrace HTML5 but this is neither a place that collects a bunch of sites that claimed to be HTML5 site nor a site starts with telling you how to "hello world" a html5 site. What we are doing here is to utilize some of HTML5 new features in real applications that can never be done in HTML4 era. Precisely speaking, we focus more on <canvas> element. In HTML4 era, we can implement a web application pretty much like an stand-alone application. The stand-alone application runs locally with data accessing locally (well, sometime remotely).
A site to explore HTML5 features: canvas, css3, offline storage ...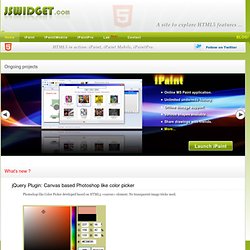 DoubleClick HTML5 Competition | Lean Mean Fighting Machine
The Animator