Public Speaking
Seth's Blog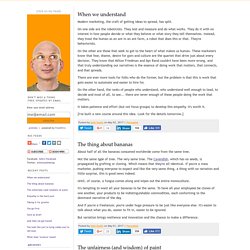 The traveling salesman, the carnival barker and the old-time businessman can hit and run. Make the sale, cut your costs, move on. Today, though, in the connection economy, two huge factors are at work: 1. Subscription. The lifetime value of a customer is high and getting higher.
For years we've been working with students and graduates to assist them in delivering original, top-notch assignments and raise their GPA. We offer free writing help to anyone in need. Write better essays Your essays are an important aspect for your grades.
Lisa B Marshall | Dedicated to Effective Communication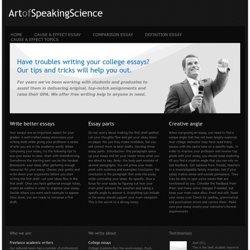 300 Toastmaster Speech Topics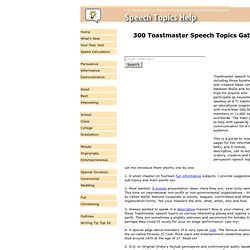 Let me introduce them shortly one by one: 1. A small chapter on fourteen fun informative subjects.