Haleys728
Haley
Hart of Dixie Video - The Big Day
Gossip Girl Video - It Girl, Interrupted
20 LED MINI Battery Operated Lights Cool White Bulb / Clear Wire (6.5') $6.99 each / 6 for $5.99 each
Paper Lantern Lights (for 8" -14" lanterns) Clear Bulbs 25 Sockets (12" spacing) Green Cord (28.5') $19.95 set / 3 for $18.95 set
once upon a time episode 14
It would be very pretentious of me to declare that looking at the photographs and diagrams below will teach you how to light. That said, looking at the photographs and setups and trying to understand the motivation behind the lighting will give you a good start when dealing with similar lighting dilemmas.
21 Photographs And Lighting Setups For Every Occasion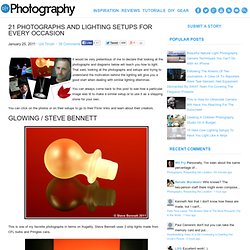 Nail Design Pictures - Creative Celebrity Nail Polish Designs
Taglit-Birthright Israel: Your Deposit
Zoe is so uncharacteristically happy as of late that it causes her friends to speculate as to the possible reason behind her new attitude. Turns out that Zoe is hiding her new friendship with AnnaBeth (guest star Kaitlyn Black), who doesn't want Lemon to find out since Zoe is Lemon's sworn enemy. Lemon campaigns t o become the Belles' new Memory Matron, but she has to overcome a few obstacles to secure the honored position. [+]more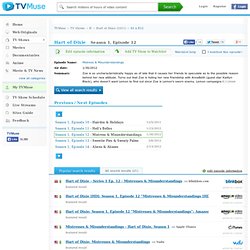 Watch Hart of Dixie - Season 1 Episode 12: Mistress & Misunderstandings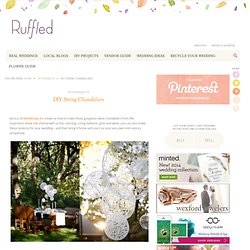 Jessica of Wednesday Inc shows us how to make those gorgeous twine chandeliers from the inspiration shoot she shared with us this morning.
Build this Hula Hoop Rug and other fun t-shirt crafts.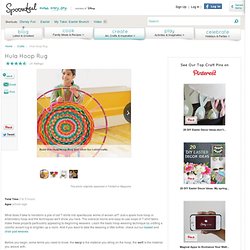 i don't know what it is about this time of year that makes me just want to have my bare feet in the sand, be watching the sun setting into the ocean, and breathing in the warm salty air of the beach... as i get older, more and more i find myself missing that place i used to go to almost every.single.day. as a teen. (my skin doesn't miss it. as a matter of fact, i now wish i listened more and DID put SPF on my face...hindsight is 20/20). my mom calls me from her walk on the beach almost every morning... *sigh* yeah, i get a little homesick around this time of the year. heck on my pinterest my "dreaming of summer" has the most pictures in it. ah yes. i miss my ocean. case in point. this bracelet, brought a flood of memories, not because i used to have one like it but because i can totally see me wearing it by the beach, not caring that it's gotten salty and wet, because i can totally make another one in like less than 5 minutes flat when i get home.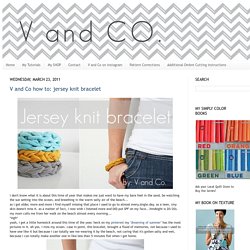 DSC_5984.jpg (900×600)
Fotoramar av kapsyler – Bottle cap photo frames
Jag fick med mig lite kapsyler hem från vår Thailand-resa i julas.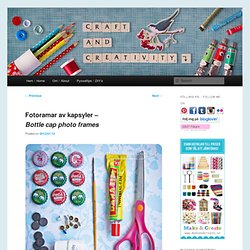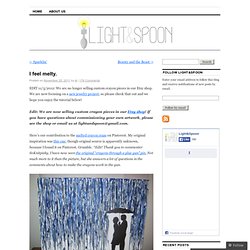 EDIT 11/5/2012: We are no longer selling custom crayon pieces in our Etsy shop.
I finally got the chance to put together a how-to guide for creating a wax seal out of a wooden dowel.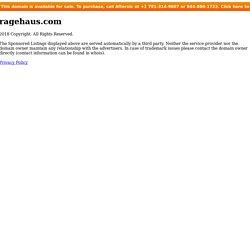 Clip It Display a rotating exhibit of your favorite postcards, prints, and pictures.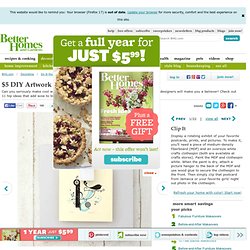 $5 DIY Artwork
Fabric Wall Art - CRAFT Video Podcast
Watch Breakfast At Tiffanys 1961 online
ufhonors1
30 Best Songs of the Year that should be on your Playlist now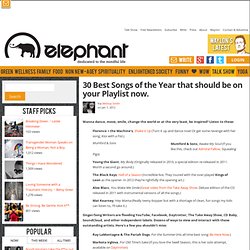 on Jan 1, 2012 Wanna dance, move, smile, change the world or at the very least, be inspired? Listen to these:
Yoga Playlists, Yoga Music Playlist
Yoga Music Playlists