Women in History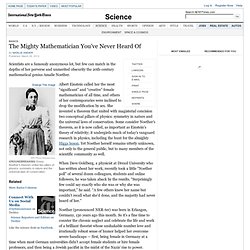 Emmy Noether, the Most Significant Mathematician You've Never Heard Of
Albert Einstein called her the most "significant" and "creative" female mathematician of all time, and others of her contemporaries were inclined to drop the modification by sex. She invented a theorem that united with magisterial concision two conceptual pillars of physics: symmetry in nature and the universal laws of conservation. Some consider Noether's theorem, as it is now called, as important as Einstein's theory of relativity; it undergirds much of today's vanguard research in physics, including the hunt for the almighty . Yet Noether herself remains utterly unknown, not only to the general public, but to many members of the scientific community as well.
This film uses the story of Miss Sarah Adlum, who started work at Western Electric in 1873, to talk about women working at Western Electric in 1969.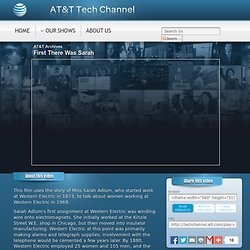 AT&T Archives : First There Was Sarah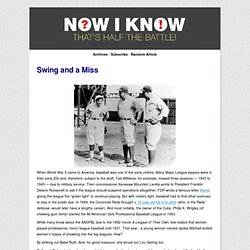 When World War II came to America, baseball was one of the early victims. Many Major League players were in their early 20s and, therefore, subject to the draft. Ted Williams, for example, missed three seasons — 1943 to 1945 — due to military service.
Swing and a Miss
Virne Beatrice "Jackie" Mitchell Gilbert (Aug...
Obit of the Day: Illinois' 1st Female Chief... | Obit of the Day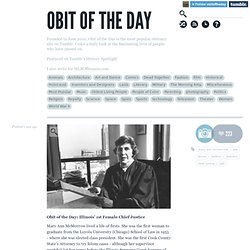 Obit of the Day: Illinois' 1st Female Chief Justice Mary Ann McMorrow lived a life of firsts. She was the first woman to graduate from the Loyola University (Chicago) School of Law in 1953 - where she was elected class president.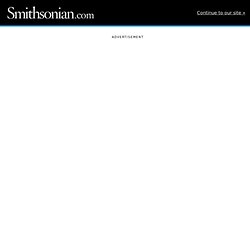 The Woman Who Bested the Men at Math | Past Imperfect
Philippa Fawcett. When she placed first in the Cambridge mathematical tripos in 1890, she forced a reassessment of nineteenth-century belief in the inferiority of the "weaker sex." To be a woman in the Victorian age was to be weak: the connection was that definite.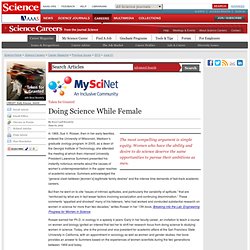 In 1969, Sue V. Rosser, then in her early twenties, entered the University of Wisconsin, Madison's graduate zoology program.
Doing Science While Female
Scientist Rosalind Franklin made the first clear...
Rita Levi Montalcini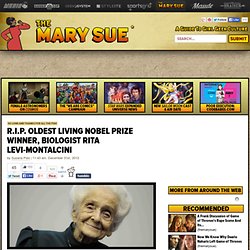 by Susana Polo | 11:43 am, December 31st, 2012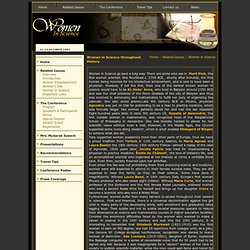 Women in Science throughout History
Women in Science go back a long way.
6 Women Scientists Who Were Snubbed Due to Sexism
Jane J. Lee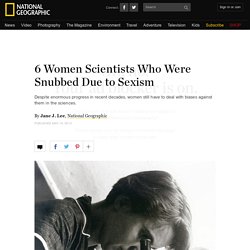 Alice E. Kober, 43 - Lost to History No More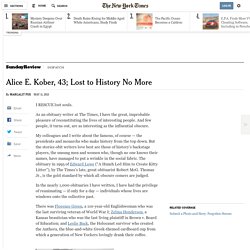 As an obituary writer at The Times, I have the great, improbable pleasure of reconstituting the lives of interesting people.
March/April 2010 > Features > Clelia Mosher
Decades before Kinsey, Stanford professor Clelia Mosher polled Victorian-era women on their bedroom behavior—then kept the startling results under wraps. In 1973, historian Carl Degler was combing the University archives, gathering research for a book on the history of the family.
Wednesday Geek Woman: Frances Oldham Kelsey, FDA reviewer of thalidomide
In the absence of doctors' records, it can never be known how many babies died in the U.S. because of thalidomide's "clinical trials"; Dr. Lenz estimated that in forty percent of cases where there was fetal exposure, the infant died in its first year. Eleven women (or perhaps more) gave birth to thalidomide babies in the U.S., but there may have been many more whose parents never discovered that their children's malformations were caused by Kevadon. It is unbearable to speculate upon how many more might have been born but for the singular obduracy of Frances Kelsey. All quotes are from Dark Remedy: The Impact of Thalidomide and Its Revival as a Vital Medicine, by Trent Stephens and Rock Brynner. Frances Oldham Kelsey
Nonsingular key, This is Henrietta Leavitt.  Never heard of her? ...
Cecilia Payne was born in Wendover, England in 1900. In 1919 while at Newham college at Cambridge, she became interested in astronomy after hearing a lecture by Professor Eddington about his eclipse expedition to Brazil.
Cecilia Payne
Ada Lovelace
Augusta Ada King, Countess of Lovelace (10 December 1815 – 27 November 1852), born Augusta Ada Byron and now commonly known as Ada Lovelace, was an English mathematician and writer chiefly known for her work on Charles Babbage's early mechanical general-purpose computer, the Analytical Engine. Her notes on the engine include what is recognised as the first algorithm intended to be carried out by a machine. Because of this, she is often described as the world's first computer programmer.[1][2][3] Lovelace was born 10 December 1815 as the only legitimate child of the poet Lord Byron and his wife Anne Isabella Byron.[4] All Byron's other children were born out of wedlock.[5] Byron separated from his wife a month after Ada was born and left England forever four months later, eventually dying of disease in the Greek War of Independence when Ada was eight years old.
Wednesday Geek Woman: Annette Laming-Emperaire, archaeologist
Submissions are currently open for Wednesday Geek Woman posts. Born in 1917, Annette Laming-Emperaire was a graduate student at the Sorbonne when she began to study Paleolithic cave paintings (like this one from Lascaux.) Although during her life her brilliance was always apparent, her great originality seems to have burst into being like a fire. La signification turned out to be that most rare beast, a graduate thesis that changed an entire discipline.
African American Women Writers of the 19th Century
The Brave Black Women Who Were Civil War Spies
Wednesday Geek Woman: Branca Edmée Marques, Portuguese scientist, and collaborator with Marie Curie
Wednesday Geek Woman: Maud Menten, medical researcher
GE Pinterest Katharine Burr Blodgett Pat Leary
Five Historic Female Mathematicians You Should Know
Sandra K. Johnson, Ph.D. - Home
Annie Jump Cannon: Theorist of Star Spectra
The Women Who Would Have Been Sally Ride - Alexis Madrigal
Wednesday Geek Woman: Virginia Satir, ground-breaking family therapist
Wednesday Geek Woman: E. Lucy Braun, ecologist and expert on deciduous forests
Grace Murray Hopper: Pioneer Computer Scientist
Ada Lovelace Day: Mary Whiton Calkins, Elizabeth Spelke and the Variability Hypothesis
Ten Historic Female Scientists You Should Know
Gone in 2013: A Tribute to 10 Remarkable Women in Science | Guest Blog
Top 10 Things That Women Invented"
Grandma Got STEM | Science, Technology, Engineering, Mathematics (+more!). | Page 2
Computer Programming Used To Be Women's Work | Smart News
Normalizing Female Computer Programmers in the '60s
Gentle and Black and Woman | pussyharvest: jesuswithalacefront: ...
Forget Wonder Woman: These Women Nerds Are Our Real Superheroes
The Mysterious Case of the Vanishing Genius