Vanity
Water Marble Tutorial. Supplies: orange stick or... Water Marble Tutorial.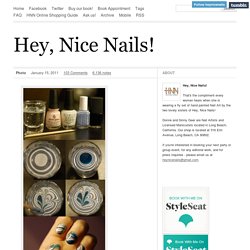 Supplies: orange stick or toothpick, shot glass or cup (the smaller the circumference, the less polish you end up wasting), room temp. water, nail polish, tape (optional, but it helps with the clean up) I like to begin by prepping my nails with base coat and one coat of polish. Here I used China Glaze Innocence for a nice neutral base. Steps: 1. Make Your Own Gifts LIGHT BULB TERRARIUM – Green Holiday Gift Guide. How to Get Rid of Acne Naturally - 10 Easy Tips. 5 Foods You Have In Your Kitchen That Should Be In Your Hair. Baking soda should be in your hair if it has build-up.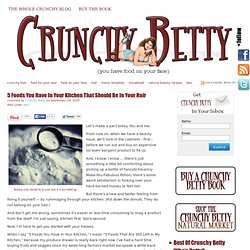 Let's make a pact today. You and me. Health special: Flat tummy forever. By James Duigan UPDATED: 01:26 GMT, 15 May 2011 Beach babe curves?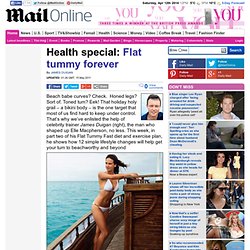 Check. How To Style Maiden Braids. Last month I did a makeover story with Kelsie and had many requests for a maiden braid tutorial.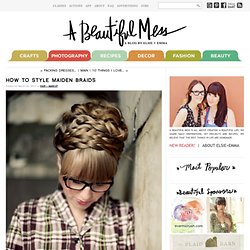 Yesterday she came in and we photographed these simple step by steps. Kelsie has extremely long and thick hair, but anyone with shoulder length or longer can do these braids (see my photo below for an example). A Millionish Uncommon (and Not So Uncommon) Uses for Coconut Oil. Heart-healthy, heart-warming coconut oil.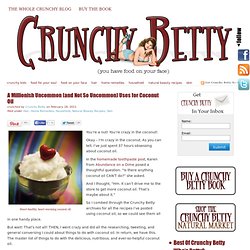 You're a nut! You're crazy in the coconut! Okay – I'm crazy in the coconut. DIY - MAKE YOUR OWN WAX FOR HAIR REMOVAL - Fashion + Beauty on Shine. I was chatting with someone on my flight back from my vacation.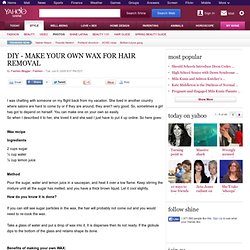 She lived in another country where salons are hard to come by or if they are around, they aren't very good. So, sometimes a girl has got to depend on herself. You can make one on your own so easily. So when I described it to her, she loved it and she said I just have to put it up online. So here goes: BLOG. Feb 11 This is my newest obsession – newspaper fingernails!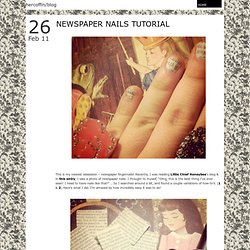 Recently, I was reading Little Chief Honeybee's blog & in this entry, I saw a photo of newspaper nails. I thought to myself, "Omg, this is the best thing I've ever seen! I need to have nails like that!" Hair Cut & Hair Style. "Don't have your Haircut or Hair colored without consulting My guide to the sexiest looks out there.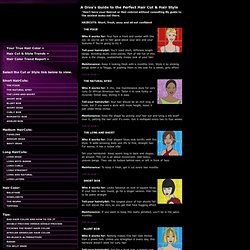 HAIRCUTS: Short, fresh, sexy and all out confident Who it works for: Your face is front and center with this cut, so you've got to feel good about your skin and your features if You're going to try it Tell your hairstylist: You'll need short, different length bangs. Avoiding blunt, even pieces. Part of the fun of this style is the choppy, unabashedly messy look of your hair. Pamper and Primp. Shoe Lacing Methods. 10 Cosmetic Uses for Everyday Foods - The Ten - Top Stories. The folds in a chef's hat are supposed to symbolize the number of ways that chef knows how to prepare an egg, but we're sure there's at least one missing: as a facial mask.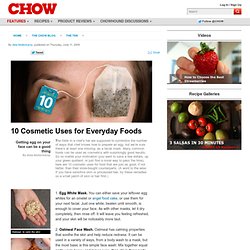 Many common foods can be used as cosmetics with surprisingly good results. So no matter your motivation (you want to save a few dollars, up your green quotient, or just find a novel way to pass the time), here are 10 cosmetic uses for food that are just as good, if not better, than their store-bought counterparts. (A word to the wise: If you have sensitive skin or processed hair, try these remedies on a small patch of skin or hair first.) 1.
---