Creation
List of free software for audio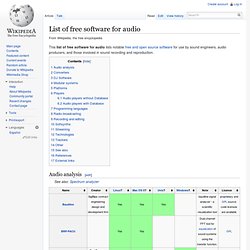 This list of free software for audio lists notable free and open source software for use by sound engineers, audio producers, and those involved in sound recording and reproduction. Audio analysis[edit] Converters[edit]
www.xoxos.net rev.2011
Perfecto was inspired by my desire to reinstate the functionality of my missing Pro-One in a software monosynth by oversampling two oscillators that can modulate each other simultaneously.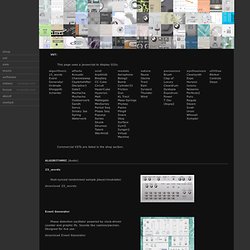 OpenMPT.org - Home of Open ModPlug Tracker | Discover the music inside...
Hitsquad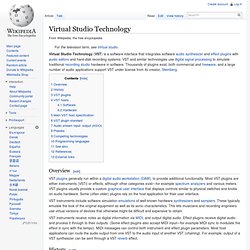 Virtual Studio Technology (VST) is a software interface that integrates software audio synthesizer and effect plugins with audio editors and hard-disk recording systems. VST and similar technologies use digital signal processing to simulate traditional recording studio hardware in software. Thousands of plugins exist, both commercial and freeware, and a large number of audio applications support VST under license from its creator, Steinberg. Overview[edit] VST plugins generally run within a digital audio workstation (DAW), to provide additional functionality.
Virtual Studio Technology