Reference
Immobilier. XUL Planet. Manybooks.net - Free eBooks for your PDA, iPod, or eBook Reader. Travelers' Health | CDC. Salte directo a la búsqueda Salte directo al listado de A-Z Salte directo a la navegación Salte directo al contenido Salte directo a las opciones de la página CDC Home CDC 24/7: Saving Lives.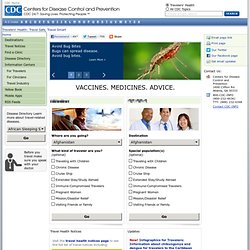 Protecting People. The Wm. Blake Page - The Marriage of Heaven and Hell. There are nine known copies of The Marriage of Heaven and Hell, the third of Blake's illuminated books.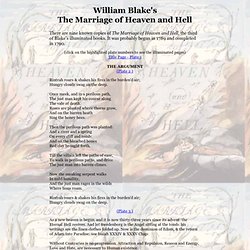 It was probably begun in 1789 and completed in 1790. (click on the highlighted plate numbers to see the illuminated pages) Title Page - Plate 1 THE ARGUMENT (Plate 2 ) Rintrah roars & shakes his fires in the burden'd air; Hungry clouds swag on the deep. Once meek, and in a perilous path, The just man kept his course along The vale of death. Roses are planted where thorns grow, And on the barren heath Sing the honey bees. Gt; Collection Index > Ebooks. Skip to content The Public's Library and Digital Archive Browse Items (25 total) Open Humanities Press Open Humanities Press (OHP) is an open access publisher of contemporary critical and cultural theory.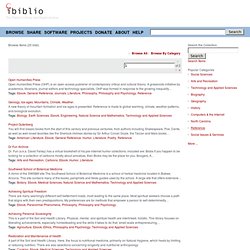 Army Field Manuals. Merriam-Webster Online. OCW Home. Quick HTML Reference. Reposted on HTML Goodies with permission.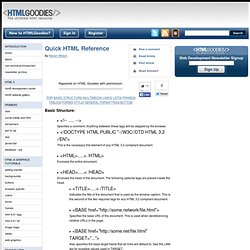 <! -- ..... --> Specifies a comment. ODP - Open Directory Project.
---