Gantt
Project Management Software for Mac OS X - Techno Grafik and Zisser Software
]project-open[ - Open-Source Based Project Management Software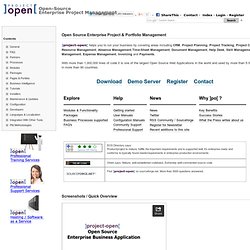 ]project-open[ ­helps you to run your business by covering areas including CRM, Project Planning, Project Tracking, Project Collaboration, Resource Management, Absence Management,Time-Sheet Management, Document Management, Help Desk, Skill Management, Financial Management, Expense Management, Invoicing and Payments. With more than 1,000,000 lines of code it is one of the largest Open Source Web Applications in the world and used by more than 5.000 companies in more than 90 countries.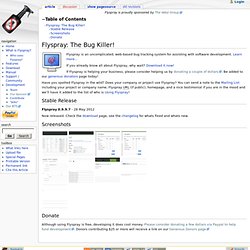 Flyspray is an uncomplicated, web-based bug tracking system for assisting with software development. Learn more... If you already know all about Flyspray, why wait? Download it now! If Flyspray is helping your business, please consider helping us by donating a couple of dollars.
start - Flyspray - The Bug Killer!