Firefox
LoremIpsum Content Generator | Firefox Add-ons | Mozilla Corporation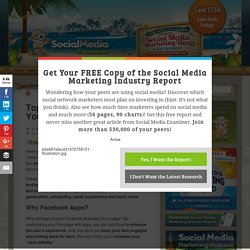 Have you customized your Facebook page?
Warzone Map Tools
CCEnhancer | The Web Atom
An open-source GUI prototyping tool that's available for ALL platforms. Pencil is built for the purpose of providing a free and open-source GUI prototyping tool that people can easily install and use to create mockups in popular desktop platforms. The latest stable version of Pencil is 2.0.3 with many enhancements and bug-fixes.
Home - Pencil Project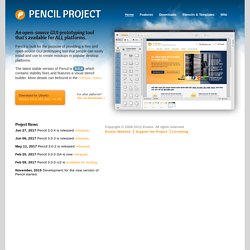 Google Docs: Download
Firefox Greasemonkey Script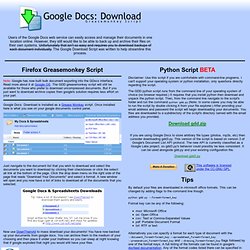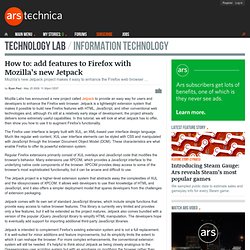 How to: add features to Firefox with Mozilla's new Jetpack - Ars Technica
Mozilla Labs has announced a new project called Jetpack to provide an easy way for users and developers to enhance the Firefox web browser. Jetpack is a lightweight extension system that makes it possible to build new Firefox features with HTML, JavaScript, and other conventional web technologies and, although it's still at a relatively early stage of development, the project already delivers some extremely useful capabilities. In this tutorial, we will look at what Jetpack has to offer, then show you how to use it to augment Firefox's functionality. The Firefox user interface is largely built with XUL, an XML-based user interface design language. Much like regular web content, XUL user interface elements can be styled with CSS and manipulated with JavaScript through the browser Document Object Model (DOM).
Keyfixer :: Firefox Add-ons
Fixing Home and End Keys on Firefox 3 for Mac OS X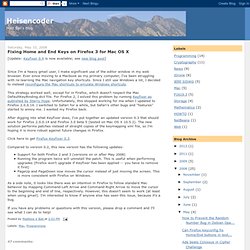 Since I'm a heavy gmail user, I make significant use of the editor window in my web browser.
Update: This program is very old and was made for Firefox 2.
KeyFixer - Firefox Version - Starry Hope Productions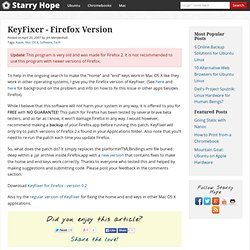 Mozilla Jetpack: Firefox Extensions with Added Thrust
SourceForge.net: ooop » home
Gspace
Programming: How to build a Firefox extension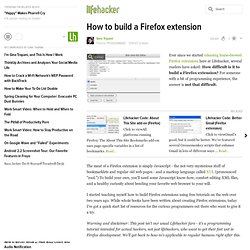 Ever since we started releasing home - brewed Firefox extensions here at Lifehacker, several readers have asked: How difficult is it to build a Firefox extension? For someone with a bit of programming experience, the answer is not that difficult.
Firefly - filemanager in your browser
CustomizeGoogle: Improve Your Google Experience -- Firefox Extension