Browser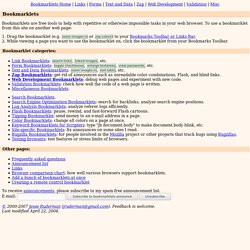 Bookmarklets Bookmarklets are free tools to help with repetitive or otherwise impossible tasks in your web browser. To use a bookmarklet from this site on another web page: 1.
Breathe new life into Apple OS X Safari
Lynx Information
Sunrise
Morae: Usability Testing Solution for Web Sites and Software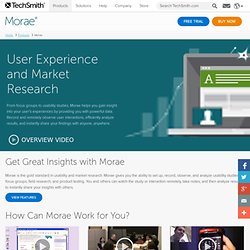 What's New in Morae 3.3 Morae 3.3 comes equipped with real-time chat for communicating during testing, enhanced pluggable architecture for a customizable testing experience, improved eye-tracking capabilities, searchable table of contents for easy sharing, and more. Learn More » Use Morae to...