Bootloader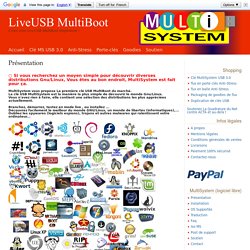 ○ Si vous recherchez un moyen simple pour découvrir diverses distributions Gnu/Linux, Vous êtes au bon endroit, MultiSystem est fait pour ça.
YUMI (Your Universal Multiboot Installer), is the successor to MultibootISOs.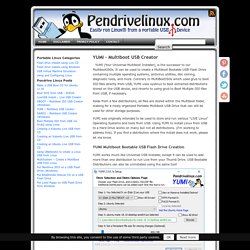 Gujin boot/Linux/system loader
Drive Key Boot Utility
multicd.sh
SyMon Home Page
OSL2000 Boot Manager - An Advanced Multi Boot Manager
Advanced Boot Manager
Bootmanager - Free Boot Manager, builtin usb driver, native usb, boot different operating systems, cdrom, usb, freeware, option rom bios
BrowserLinux
Creating bootable Windows 2000/XP/2003 Disc (CDBurnerXP 3) (Windows 2000/XP/2003) - TACKtech Corp.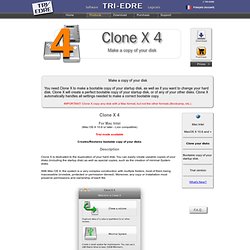 Clone X (from TED)
Clone X 4
Copyright (c) 2000 by James Su (suzhe@gnuchina.org), Lonius (november@video.mdc.tsinghua.edu.cn) and Christopher Li (chrisl@gnuchina.org) Smart Boot Manager (SBM) is an OS independent and full-featured boot manager with an easy-to-use user interface.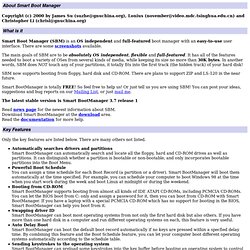 About Smart Boot Manager
Self Image - The FREE (and open source) hard drive imaging utility for Windows
redWall Firewall
HOWTO: Install and Boot OS X On a Flash Drive : Brad's Blog
Remember when it was first revealed the Windows XP could be installed and booted off of a USB flash drive?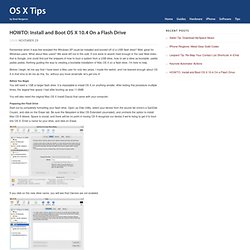 LH Top 10: USB thumb drive tricks - Lifehacker
Software: Carbon Copy Cloner
GAG, the Graphical Boot Manager
Plan-B The Network Security Auditing and Forensics Utility
Main Page - SystemRescueCd