Twitter Stuff
A to Z of Twitter Etiquette | The Nicky Blog
Ur Doing It Wrong: How Not to Suck in Social Media - Advertising Age - DigitalNext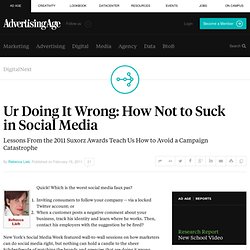 Quick! Which is the worst social media faux pas? Inviting consumers to follow your company -- via a locked Twitter account; or When a customer posts a negative comment about your business, track his identity and learn where he works.
Speculate to innovate: social-change paves the way for Crowdsourcing
When something truly new and innovative comes along, it can be easy to dismiss it as a fad or something that's already been done before.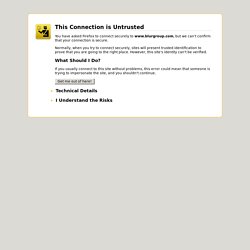 Blog » Social media lessons learned from one cool business
You probably haven't heard of Mitch Byrne, but you should be paying close attention to how he runs his business – specificially his marketing and customer service efforts. As the owner of Northeast Cooling , Mitch helps businesses like restaurants and food service vendors with a wide variety of refrigeration services and repairs in the Chicago area. If you think refrigeration sounds boring – Mitch's story will prove you dead wrong.
Iceland wants to be your friend
Most Of Your Tweets And Facebook Messages Will Never Reach Your Intended Audience
Why Porn Stars Love Twitter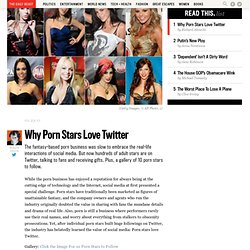 While the porn business has enjoyed a reputation for always being at the cutting edge of technology and the Internet, social media at first presented a special challenge.
Scott Gerber is a serial entrepreneur, angel investor, public speaker and author of Never Get a "Real" Job: How to Dump Your Boss, Build a Business and Not Go Broke .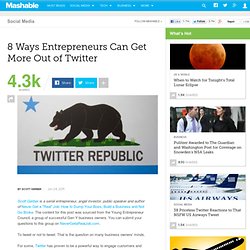 Social media for business – avoid this mistake | Social Media IQ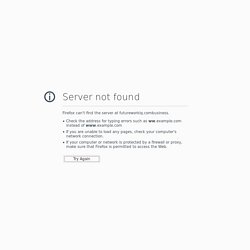 I have been following a very interesting discussion on this Quora question: Why haven't major companies like Google, Microsoft, or Yahoo succeeded at social networking? (In fact one could ask: why doesn't any business succeed at social networking?) A comment from Aaron B Iba was really enlightening, here was his response to the question:
A to Z of Twitter Etiquette | The Nicky Blog
The truth is, you don't have to post a message to get the most out of Twitter. At its best, the social medium is a perpetual, personalized news service about topics of your choosing — whether health care reform, tech news or the latest episode of "Gossip Girl" — filtered and served to you by people who care a lot about what you care a lot about. Even the most prolific users say Twitter has become more useful as a way to tap in to the discussions of the day than to broadcast their own thoughts.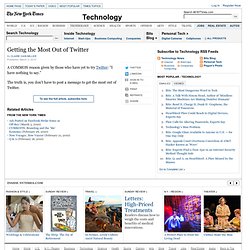 Getting the Most Out of Twitter, No Posting Necessary
Six Degrees of Separation, Twitter Style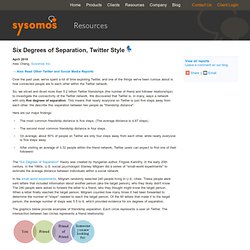 Over the past year, we've spent a lot of time exploring Twitter, and one of the things we've been curious about is how connected people are to each other within the Twitter network. So, we sliced and diced more than 5.2 billion Twitter friendships (the number of friend and follower relationships) to investigate the connectivity of the Twitter network. We discovered that Twitter is, in many, ways a network with only five degrees of separation .
When a tweet generates a reply (aka @) or a retweet (aka RT), it suggests the tweet has resonated enough with someone that it sparks a conversation or encourages someone to share it with their followers. Given the power of the reply and the RT, we thought it would be interesting to explore how many tweets actually generate a reaction.
Twitter Conversation Statistics - Power of Replies and Retweets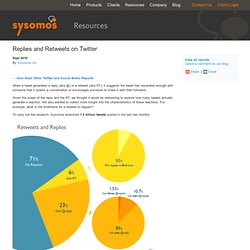 15 top Twitter tips for beginners | Tweasier - The Twitter tool blog that makes life easier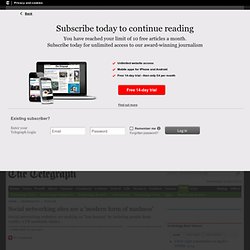 The way in which people frantically communicate online via social networking sites such as Twitter and Facebook can be seen as a modern form of madness, according to the leading sociologist.
Social networking sites are a 'modern form of madness'