Favourite Authors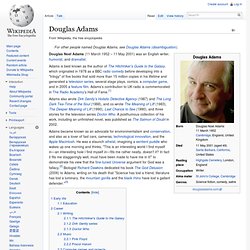 Douglas Noel Adams (11 March 1952 – 11 May 2001) was an English writer , humorist , and dramatist . He is best known as the author of The Hitchhiker's Guide to the Galaxy , which started life in 1978 as a BBC radio comedy before developing into a "trilogy" of five books that sold more than 15 million copies in his lifetime, a television series , several stage plays, comics, a computer game , and in 2005 a feature film .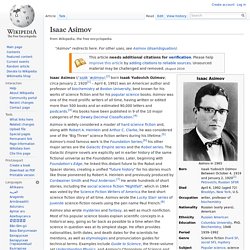 Isaac Asimov ( / ˈ aɪ z ɨ k ˈ æ z ɨ m ɒ v / EYE -zək AZ -ə-mov ; [ 2 ] born Isaak Yudovich Ozimov ; Russian : Исаак Юдович Озимов ; c. January 2, 1920 [ 1 ] – April 6, 1992) was an American author and professor of biochemistry at Boston University , best known for his works of science fiction and for his popular science books.
Herbert George "H. G." Wells (21 September 1866 – 13 August 1946) [ 1 ] was an English writer, now best known for his work in the science fiction genre.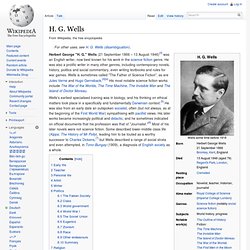 Eric Van Lustbader - Thrillers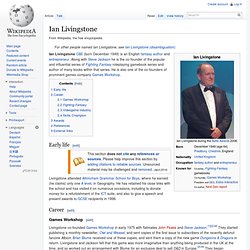 Ian Livingstone CBE (born December 1949 in Prestbury, Cheshire , England) is an English fantasy author and entrepreneur . Along with Steve Jackson he is the co-founder of the popular and influential series of Fighting Fantasy roleplaying gamebook series and author of many books within that series.
Ian Livingstone