Favourite Authors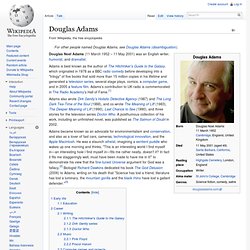 Douglas Noel Adams (11 March 1952 – 11 May 2001) was an English writer, humourist, and dramatist. Adams is best known as the author of The Hitchhiker's Guide to the Galaxy, which originated in 1978 as a BBC radio comedy before developing into a "trilogy" of five books that sold more than 15 million copies in his lifetime and generated a television series, several stage plays, comics, a computer game, and in 2005 a feature film.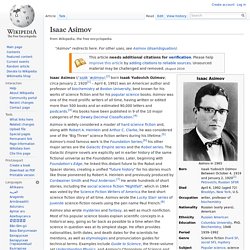 Isaac Asimov (/ˈaɪzɨk ˈæzɨmɒv/ EYE-zək AZ-ə-mov;[2] born Isaak Yudovich Ozimov; c. January 2, 1920[1] – April 6, 1992) was an American author and professor of biochemistry at Boston University, best known for his works of science fiction and for his popular science books.
Herbert George "H. G." Wells (21 September 1866 – 13 August 1946)[3] was an English writer, now best known for his work in the science fiction genre.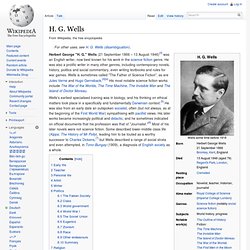 Eric Van Lustbader - Thrillers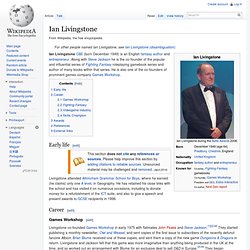 Early life[edit] Livingstone attended Altrincham Grammar School for Boys, and left armed with (he claims) only one A level in Geography.
Ian Livingstone