Gsvmail
Hansgrohe for pros: Faucets, spare parts catalogue | Hansgrohe International
Dj Mixes, Techno, Minimal, House, Sesiones | Techno Live Sets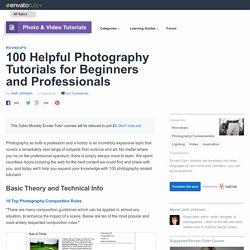 Photography as both a profession and a hobby is an incredibly expansive topic that covers a remarkably vast range of subjects from science and art.
Fotografía
Samsung presenta su Galaxy Camera 2, ahora con más potencia Samsung ha actualizado su cámara inteligente, presentando el Samsung Galaxy Camera 2, que cuenta con interesantes mejoras respecto al modelo anterior. Crean una lente que actúa de microscopio para teléfonos Un estudiante universitario ha creado unas lentes para teléfono o tabletas que actúan como un microscopio al lograr tomar fotografías con x60 aumentos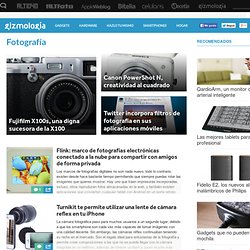 Food bloggers wear a lot of hats. We have to be chefs, prep cooks, food stylists, photographers, photo editors, dish washers, and writers every time we post a something new. I've been wanting to do a post on food photography for a while; everyone who has ever emailed me about my photos: this is for you. Most food bloggers don't have their own studios, or professional lighting equipment, or access to food stylists.
Food Photography for Bloggers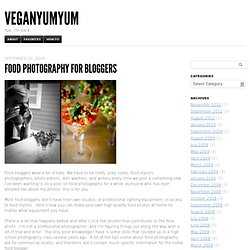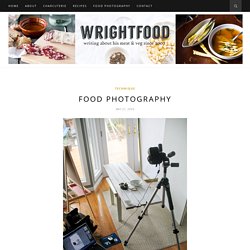 Just recently I have got a few emails from people asking about the food photography setup that I use. I honestly find those some of the most flattering emails I have ever received, because honestly, I am a big time hack. BIG TIME. I don't do photography as a job, and really have very little time to shoot the food I cook, before I eat it.
Food photography setup | Wrightfood
Frases de Carl Gustav Jung
Inicio > Autores > J > 1875-1961. Psicólogo y psiquiatra suizo. Libros de Carl Gustav Jung Un hombre que no ha pasado a través del infierno de sus pasiones, no las ha superado nunca.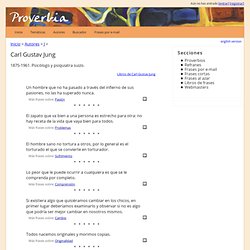 ideoblogia – ideas, estrategia, marketing, coaching