Apps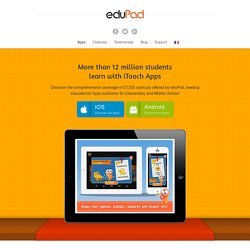 Tablets and Smartphones are changing the way we learn. They are intuitive and ubiquitous and they blur barriers between school and home, work and personal life, play and study. Features Loaded with thousands of questions, apps cover official educational curricula & comply with Common Core State Standards. This app creates great game dynamics and incentives so that the user always wants to progress further in the application.
New UN iPhone Application Highlights Role of Ecosystems in Tackling Climate Change - UNEP
Abu Dhabi (United Arab Emirates) / Nairobi, 13 December 2011 - How many mangroves does it take to offset a transatlantic flight? What consumer actions can we take to reduce damage to rainforests? Answers to these questions and many more are provided by a new iPhone application launched by the United Nations Environment Programme (UNEP) at the Eye on Earth summit in Abu Dhabi today. The UNEP application draws attention to the critical role played by ecosystems such as salt marshes, mangroves, tropical forests and seagrasses in tackling climate change. Users of the application can calculate their personal carbon footprint for journeys taken by air, train or road.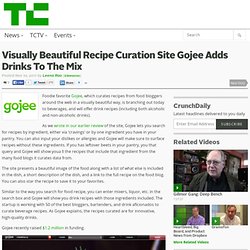 Visually Beautiful Recipe Curation Site Gojee Adds Drinks To The Mix
Foodie favorite Gojee, which curates recipes from food bloggers around the web in a visually beautiful way, is branching out today to beverages, and will offer drink recipes (including both alcoholic and non-alcoholic drinks). As we wrote in our earlier review of the site, Gojee lets you search for recipes by ingredient, either via 'cravings' or by one ingredient you have in your pantry. You can also input your dislikes or allergies and Gojee will make sure to surface recipes without these ingredients. If you has leftover beets in your pantry, you that query and Gojee will show youa ll the recipes that include that ingredient from the many food blogs it curates data from. The site presents a beautiful image of the food along with a list of what else is included in the dish, a short description of the dish, and a link to the full recipe on the food blog.
I'm a cadillac charged article. by Michael Slenske Two decades ago, New York-based light sculptor Leo Villareal attended Burning Man (the annual week-long art event in Black Rock City, Nevada, which culminates around a wooden sculpture of a man set on fire) and the experience changed his life. A few years later Villareal returned to the Nevada desert with a 16-strobe light beacon of his own design, which he fixed to the roof of his group's RV so that they could find their way home. "I was tired of getting lost, so I made my first piece which was sort of just a utilitarian thing to help me stay oriented. But then I thought, 'Wow, that's a very powerful combination: software and light,'" recalls Villareal, who brought the work home to NYC, laid a translucent cover over the top and had just produced his first gallery-worthy light sculpture, "Strobe Matrix."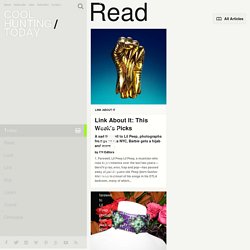 Fun Educational Apps: Best Apps for Kids Reviews iPad / iPhone / iPod: iPad Apps
Based on the well know concept of " tap tap " a rhythm-based game apps for music fans, CookieCoo Dancing Star is exclusively for the little ones. It features well know educational kids songs such as Head Shoulders Knees and Toes... and encourages your kids to get into the music, sing and play along via a dynamic and stimulating interface. Get the rhythm going and let kids have fun.
Alice Moloney
Fingerprint Digital aims at kid-apps market with 'Mom-Comm' feature
Description The Green Pro App is a utility application developed to assist architects, engineers, owners, and contractors understand and work with the USGBC LEED guidelines for New Construction and Major Renovations. This is basically a simple implementation of the USGBC LEED 2009 for New Construction and Major Renovations worksheet. The home screen is a division of the major sections of the worksheet that the user can tap on to drill down into the respective Prerequisites and Credits. Once a user taps on the desired Prerequisite or Credit of interest, the App takes the user to a page that lists the Credit "Title", the "Intent" of the Credit as given in the documentation, and the "Potential Technologies and Strategies" as given in the documentation.
Green Pro for iPhone, iPod touch, and iPad on the iTunes App Store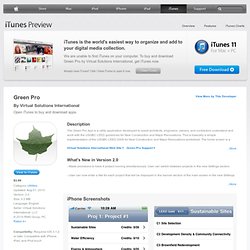 EcoFlash Apps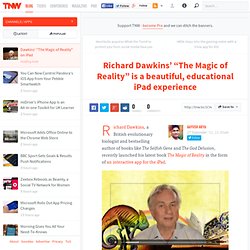 Richard Dawkins, a British evolutionary biologist and bestselling author of books like The Selfish Gene and The God Delusion, recently launched his latest book The Magic of Reality in the form of an interactive app for the iPad. Expertly illustrated by Dave McKean, the book presents the reader with 12 questions and their answers. It first goes through the answers provided for those questions in cultural and religious myths and traditions and then lays out the modern scientific explanations that we know now.
Richard Dawkins' "The Magic of Reality" is an educational iPad app
Green Pro for iPhone, iPod touch, and iPad on the iTunes App Store