Faith
Sunday morning: Pro-lifers let worshippers know they attend a pro-choice church » Videos » ProLifeBook.com
Defenders of the Catholic Faith | Hosted by Stephen K. Ray | Author of "St. John's Gospel", "Upon This Rock", & "Crossing the Tiber"
An important movie is coming this summer – It is called simply "2016″. Below is a trailer for the movie with a short talk and introduction by Dinesh D'Souza, college president in New York and author of many New York Times best sellers. The movie is from Gerald R. Molen, producer of Academy Award winning Schindler's List, Jurrasic Park and Brave Heart. It explains in plain language who Barack Obama really is, what he stands for, and the dangers of him being reelected for another four years. Watch this short informative video preview of this movie which came out only yesterday and share it with others.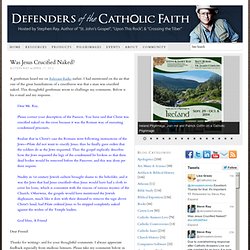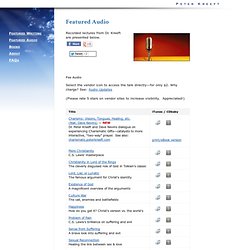 Recorded lectures from Dr. Kreeft are presented below. Fee Audio
Peter Kreeft - Featured Audio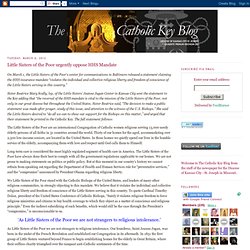 The Catholic Key Blog
Archbishop Francis Assisi Chullikat, Apostolic Nuncio to the United Nations, gave a major address July 1 on the Church's teaching on nuclear deterrence, the use of nuclear weapons and the goal of a nuclear weapon free world. Before his appointment to the UN post last year, Archbishop Chullikat served as Nuncio to Jordan and Iraq. The address at The Catholic Center of the Diocese of Kansas City – St. Joseph was sponsored by the diocesan Human Rights Office.
Help further fulfill the promise of the Resurrection by supporting our editorial mission! The Easter season is one of my favorite seasons of the year. It is centered on the pure triumph of the work of Christ on the cross and the glory of His redemptive work on our behalf. While so many people spend their time lamenting the sad state of affairs in the Church and the world, we at the Register work hard to do the opposite. Of course, it is a grave matter to ignore the issues we face, which is why we regularly tackle in our coverage the most challenging concerns of our day.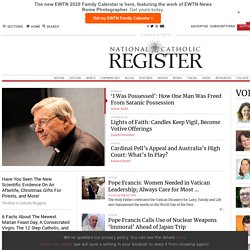 Catholic news, articles, blogs, books, and more
The Catholic Register - Canada's Catholic news source since 1893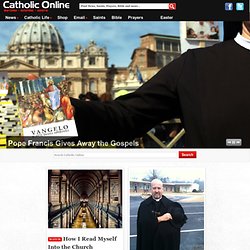 By Fr Dwight Longenecker The devil is a liar, and because he lies all the time dealing with him is like walking on quicksand or dancing in a minefield. When ...
Catholic Online
This application requires JavaScript. Dismissed Jesuit was arrested 75 times ... more Across the world 918,960 unborn babies have been murdered through abortion during the first seven days of 2014
Online Catholic News Portal | PewSitter.com | Audio, Video, Print