Tattoos
AMANDA WACHOB. Cool Tattoos by Peter Aurisch. Tattoos: Archive. 1302953945654_f.jpg (JPEG Image, 375 × 500 pixels) Download Graphic Images from the Hillis/Bull Lab. Return to "Download Files" Page You are welcome to download the following graphic image of the Tree of Life for non-commercial, educational purposes: Tree of Life (~3,000 species, based on rRNA sequences) (pdf, 368 KB) (see Science, 2003, 300:1692-1697)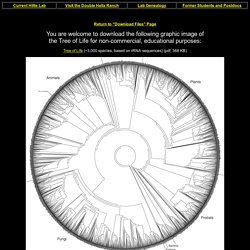 Tattoo Brighton. About Tattoo Brighton: Tattoo Brighton.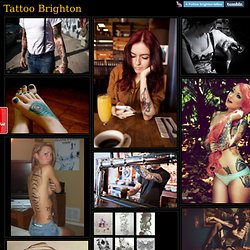 I have so much respect for people whose vanity is such that they would indelibly mark their skin just to look good. I like to look good. I like fashion. 25 Wrist Tattoos | Penny's Daybook | www.PennysDaybook.com. There's always this one question that crosses everyone's mind at least once in their lives: Tattoos – Should I get one?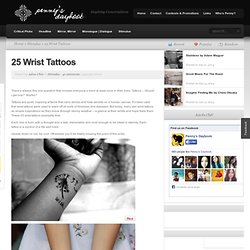 Yes/No? Tattoos are quiet, inspiring artwork that carry stories and hide secrets on a human canvas. It's been said that wrist tattoos were used to ward off all sorts of illnesses and diseases. But today, many see wrist tattoos as simple inspirations as they brave through stormy weather – a glance at their wrists and hope fuels them. These 25 wrist tattoos exemplify that. Xoïl Tattoos | Needles Side Tattoo | French Tattoo Artist | Ink Army™ TATTOOS BY ANYONE. PRICK Magazine - Tattoos - Tattoo, Piercing, and Music Lifestyle Magazine. #tattoofriday – Tattoos & Tentacles. Polvos: seres normalmente de 8 braços e 3 corações.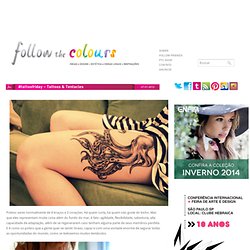 Há quem curta, há quem não goste do bicho. Mas que eles representam muita coisa além do fundo do mar, é fato: agilidade, flexibilidade, sabedoria, alta capacidade de adaptação, além de se regenerarem caso tenham alguma parte de seus membros perdida. Tattoos by Xoïl.
---