ART
45 Awesome Abstract Textures. Finding that perfect texture for your design can be quite the search, and also quite time consuming.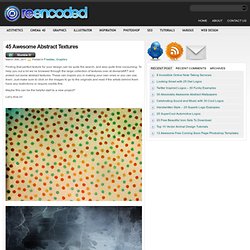 To help you out a bit we've browsed through the large collection of textures over at deviantART and picked out some abstract textures. These can inspire you in making your own ones or you can use them. 100 Principles for Designing Logos and Building Brands | Brand Identity Essentials. Knife maker talks shop and shows the tools of the trade - The Feed Blog. (CBS) - We hit on the subject of food/cooking in our last post with an expert butcher displaying how to take a pig apart.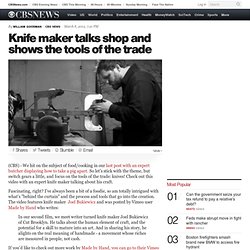 So let's stick with the theme, but switch gears a little, and focus on the tools of the trade: knives! Check out this video with an expert knife maker talking about his craft. Fascinating, right? I've always been a bit of a foodie, so am totally intrigued with what's "behind the curtain" and the process and tools that go into the creation. Free High Resolution Textures - Lost and Taken. Color Scheme Designer 3. HitRECord. Origine-univers-creation-big-bang-550x412.jpg (JPEG Image, 550 × 412 pixels) Mossgraffiti.
D&H - PRINT. Tree of Life. Das 'Tree of Life' Poster sieht von weitem wie ein Querschnitt eines Baumstammes aus.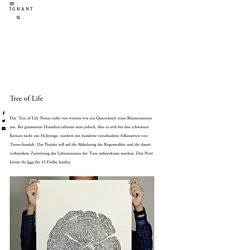 Bei genauerem Hinsehen erkennt man jedoch, dass es sich bei den schwarzen Kreisen nicht um Holzringe, sondern um hunderte verschiedene Silhouetten von Tieren handelt. Das Projekt soll auf die Abholzung des Regenwaldes und die damit verbundene Zerstörung des Lebensraumes der Tiere aufmerksam machen. Search.
Painting. Typography. Image Mosaic Generator. This exclusive free web application is brand new. Unforunately it is only available from December 2008 to February 2009, so make sure you tell your friends about it now! :) All images used in the construction of images mosaics are fetched from Flickr and copyright of their respective owners.
Tattoos
Sculpture. Drawing. Light Light's Sublime Levitating Lamps. Posted by Ray | 30 Sep 2011 | Comments (9) Designer Angela Jansen of Design Academy Eindhoven recently collaborated with engineer Ger Jansen on a pair of skeuomorphic LED lamps that they're currently selling as Light Light.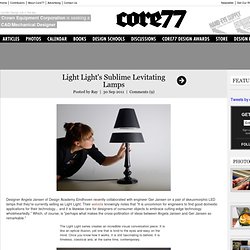 Their website knowingly notes that "It is uncommon for engineers to find good domestic applications for their technology... and it is likewise rare for designers of consumer objects to embrace cutting-edge technology wholeheartedly. " Which, of course, is "perhaps what makes the cross-pollination of ideas between Angela Jansen and Ger Jansen so remarkable.
" The Light Light series creates an incredible visual conversation piece. Logopond - Identity Inspiration. Japanese graphic design from the 1920s-30s. In the 1920s and 1930s, Japan embraced new forms of graphic design as waves of social change swept across the nation.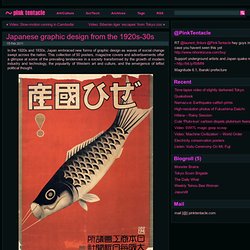 This collection of 50 posters, magazine covers and advertisements offer a glimpse at some of the prevailing tendencies in a society transformed by the growth of modern industry and technology, the popularity of Western art and culture, and the emergence of leftist political thought. "Buy Domestic! " poster, 1930 [+] Mods: 26 Sexy Steampunk Gadgets & Hi-Tech Hacks.
Mech Mods: 26 Sexy Steampunk Gadgets & Hi-Tech Hacks Article by Angie, filed under Gadgets & Geekery in the Technology category.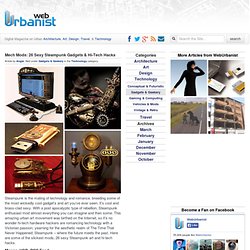 Steampunk is the mating of technology and romance, breeding some of the most wickedly cool gadget's and art you've ever seen. It's cool and brass-clad sexy. With a post apocalyptic type of rebellion, Steampunk enthusiast mod almost everything you can imagine and then some. A Singular Creation Art Community • Tutorial: Painting Realistic Eyes.
How To Build The World's Best Paper Airplanes. TheSlingshot.com. Architecture. The Secret Law of Page Harmony. "A method to produce the perfect book."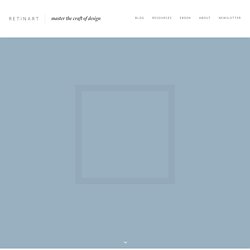 The perfect book. This is how designer-genius Jan Tschichold described this system. Not the ok book, nor the pretty good book, but the perfect book. This method existed long before the computer, the printing press and even a defined measuring unit. Amazing Design Freebies #3. Embroidery Designs at Urban Threads - Projects. Paint Moss Graffiti - Step-by-Step Guides for Offbeat DIY Projects. How to Get a Professional Look With Color. What makes a design look coordinated, planned and professional?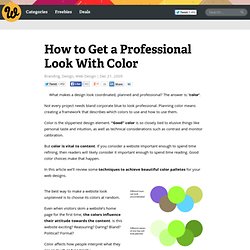 The answer is: 'color'. Not every project needs bland corporate blue to look professional. Planning color means creating a framework that describes which colors to use and how to use them. Color is the slipperiest design element.
Photography.
---