Socialnetworking
Replies to Inbox / bendunn
Your Companion to the Social Web!
Twitter Fatigue: Rumors of Twitter's Demise May Not Be Greatly E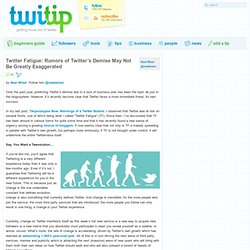 by Neal Wiser. Follow him @nealwiser) Over the past year, predicting Twitter's demise due to a lack of business plan has been the topic de jour in the blogosphere. However, it's recently become clear that Twitter faces a more immediate threat; its own success. In my last post, Twipocalypse Now: Warnings of a Twitter Bubble, I observed that Twitter was at risk on several fronts, one of which being what I called "Twitter Fatigue" (TF). Since then, I've discovered that TF has been around in various forms for quite some time and that it has recently found a new sense of urgency among a growing chorus of bloggers.
In the years that I've been involved in social media, I have heard so many misconceptions and myths about social media that I am certain this article is long overdue.
The Top Five Misconceptions About Social Media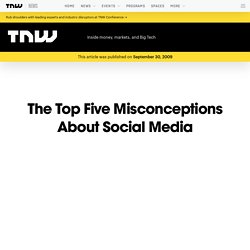 Home
Web 2.0 tools can foster growth in hard times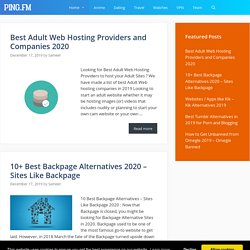 Seesmic has been acquired by HootSuite and as of March 2013, the Seesmic website is no longer supported. But HootSuite welcomes all Seesmic users into our nest! Here's how you can start using HootSuite today. Making the transition to HootSuite:
Home