Screenplays
Screenwriting and Movie Screenplay Database: Home Page
Profile of the Top Screenplay and Screenwriting Contests, 9/02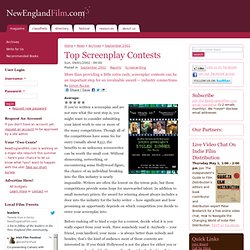 If you've written a screenplay and are not sure what the next step is, you might want to consider submitting your latest work to one or more of the many competitions. Though all of the competitions have some fee for entry (usually about $35), the benefits to an unknown screenwriter can be worth the small cost. Without shmoozing, networking, or encountering some Hollywood figure, the chance of an individual breaking into the film industry is nearly impossible. Writers are often the lowest on the totem pole, but these competitions provide some hope for unrewarded talent.
Screenplay Festival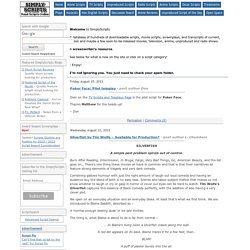 When young Harry needs money to buy a gift, he learns that crime does pay, but in an unexpected way. There's something about scripts involving school boy crushes, and first loves. Then again – who doesn't like stories about disreputable (yet somehow charming) con men? If you nodded to both of those statements, then Trick of the Trade is right for you. Because this is a script that actually incorporates both of these elements into one package. Little Harry Cartwright is a simple rural kid, growing up in Depression era Oklahoma.
Applause Screenwriting Competition
Sample Screenplay Option Contract The following is a contract I used. This is meant to be used as an example only.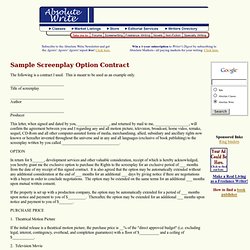 Screenplay Option
Screenwriting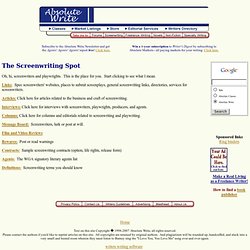 The Screenwriting Spot Oh, hi, screenwriters and playwrights. This is the place for you. Start clicking to see what I mean.