Aggregator
The Twitter Times: gregsantos
Internet Citizens Nominate your favorite people on social media for a Shorty Award, watch a few clips from prior ceremonies on YouTube and perhaps take a shot at winning a Shorty. Spice up your Twitter timeline by following a few journalists on Muck Rack or liven your inbox with the Muck Rack Daily. Brands Get your best work on the social web recognized in the Shorty Industry Awards.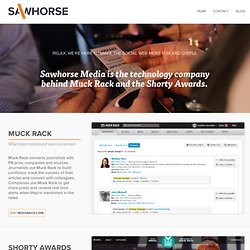 Sawhorse Media
Noovo - Welcome!
People Magazine "chi.mp puts your Facebook contacts and info in the same place as your Twitter, Flickr, Yahoo and hundreds of other accounts"..."it's all in one place." The New York Times
TweetFeed.com
You will never, ever run out of strangers. And so, the goal of perfectly pleasing an infinite number of passersby is a fool's errand. They come with their own worldview, their own issues, their own biases.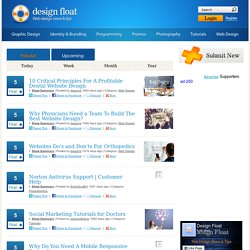 Login todayweekmonthyear Float