Change agents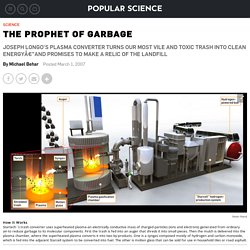 The Prophet of Garbage
It sounds as if someone just dropped a tricycle into a meat grinder. I'm sitting inside a narrow conference room at a research facility in Bristol, Connecticut, chatting with Joseph Longo, the founder and CEO of Startech Environmental Corporation. As we munch on takeout Subway sandwiches, a plate-glass window is the only thing separating us from the adjacent lab, which contains a glowing caldera of "plasma" three times as hot as the surface of the sun. Every few minutes there's a horrific clanking noise—grinding followed by a thunderous voomp, like the sound a gas barbecue makes when it first ignites. "Is it supposed to do that?"
Purring Frequencies for Healing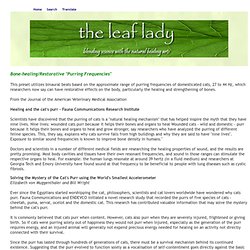 This preset utilizes binaural beats based on the approximate range of purring frequencies of domesticated cats, 27 to 44 Hz, which researchers now say can have restorative effects on the body, particularly the healing and strengthening of bones. From the Journal of the American Veterinary Medical Association Healing and the cat's purr - Fauna Communications Research Institute Scientists have discovered that the purring of cats is a "natural healing mechanism" that has helped inspire the myth that they have nine lives. Nine lives: wounded cats purr because it helps their bones and organs to heal Wounded cats - wild and domestic - purr because it helps their bones and organs to heal and grow stronger, say researchers who have analyzed the purring of different feline species. This, they say, explains why cats survive falls from high buildings and why they are said to have "nine lives". Exposure to similar sound frequencies is known to improve bone density in humans."
This is a rush transcript. Copy may not be in its final form. AMY GOODMAN: A hundred years ago today, civil rights pioneer Rosa Parks was born. It was February 4th, 1913. On December 1st, 1955, when she was 42 years old, she refused to give up her seat to a white man on a city bus in Montgomery, Alabama.
On Rosa Parks' 100th Birthday, Recalling Her Rebellious Life Before and After the Montgomery Bus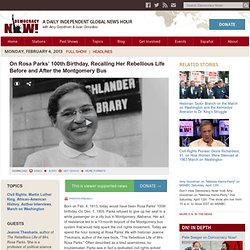 Home - Progressive Radio Network
Progressive Radio Network is a thinking persons network for our worlds progressive visionaries, stakeholders and great thinkers to assemble on a commercial free and listener supported network. Our provocative hosts including Dr. Gary Null and colleagues, speak freely and passionately on intriguing and urgent topics such as health, news, politics, women's issues, philosophy and more, that directly impact our lives.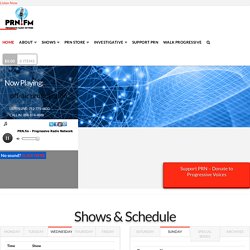 Reader Supported News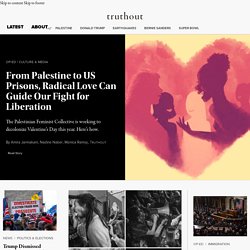 (Image: Addiction via Shutterstock)Voters and policy makers are slowly moving toward reforms to reduce the harm of skyrocketing numbers of opiate-related overdoses, but in the meantime, many like Truthout Writer Mike Ludwig and friends will share skills that "help us keep each other alive, healthy and safe." Maria pulls out a thick-gauged intramuscular syringe and a vial of naloxone hydrochloride, a drug known commonly by the brand name Narcan. She shows the people gathered around me how to draw up 1 cubic centimeter of naloxone into the syringe.
t r u t h o u t
George Washington Carver's Biography
CounterPunch: Tells the Facts, Names the Names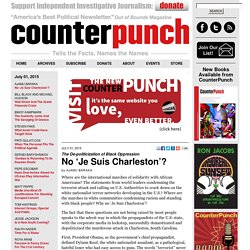 A CounterPunch Special Report: Reflections on the Wages of "Immoderate Greatness" by ARNO J. MAYER When discussing the Ukraine-Crimea "crisis" it might be hygienic for Americans, including their political class, think-tank pundits, and talking heads, to recall two striking moments in "the dawn's early light" of the U.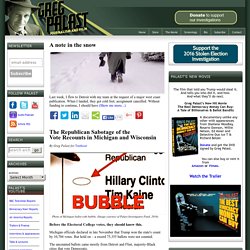 Chavez, Maduro and Venezuela the story they don't want you to read By Greg Palast Venezuelan president Nicholás Maduro wrote on Op Ed published in the New York Times yesterday calling for peace. As someone who knows president Nicholás Maduro, Hugo Chavez' successor, (and Maduro's opponents), I can say that I've never met a head of state (and I've met many) who absolutely gives a real shit about the average working person of his nation. Venezuela is Occupy Wall Street on its head: the 1% are out in the street, violently hoping to overthrow the government elected by working people.
Greg Palast
A Voice for Indigenous Issues, Concerns, Cultures and Customs | FVIR
JOHN KANE (WASHINGTON, D.C., Jan. 23, 2014) – John Kane, Mohawk activist and national commentator on Native issues, has been named Interim Host of the long-running weekly one-hour radio program, "First Voices Indigenous Radio" (FVIR) at WBAI-FM 99.5 in New York City. Starting Thursday, Feb. 6, Kane will be filling in for one year for Host and Executive Producer Tiokasin Ghosthorse, who is taking a sabbatical from the show after 21 years (10 of those years at KAOS-FM in Olympia, Wash. and 11 years at WBAI). In recent years, Kane has regularly joined Ghosthorse as a guest and guest host.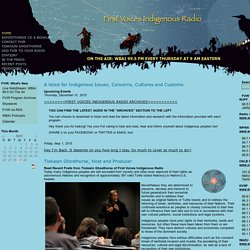 Mike Malloy Radio Show : Progressive Radio : Online Video Streaming : The Best In Nighttime Liberal Talk! M-F 9pm-12am.
Television Without Borders
Home | Login/Register RSS / Podcasts Home DOC-DEBUT: The Highest PassA new season of DOC-DEBUT premieres Saturday with The Highest Pass. A modern Indian yogi and guru leads seven motorcycle riders up the snow-capped peaks of the Himalayas.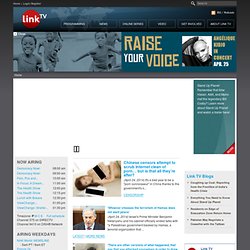 WBAI, New York - 99.5 FM Pacifica Radio - Home
A daily TV/radio news program, hosted by Amy Goodman and Juan Gonzalez, airing on over 900 stations, pioneering the largest community media collaboration in the United States.