Why Business Matters
The Optimist - Responsible Companies. Welcome to the Companies page at Optimist World, where we look at the positive impact that companies can have by engaging in sustainable business practices.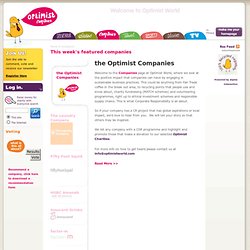 This could be anything from Fair Trade coffee in the break out area, to recycling points that people use and know about, charity fundraising (MATCH schemes) and volunteering programmes, right up to ethical investment schemes and responsible supply chains. This is what Corporate Responsibility is all about. So if your company has a CR project that has global aspirations or local impact, we'd love to hear from you. We will tell your story so that others may be inspired. We list any company with a CSR programme and highlight and promote those that make a donation to our selected Optimist Charities. Positive Business News. RSPCA Good Business Awards. Report cruelty0300 1234 999 Cruelty line My RSPCA Privacy & cookies.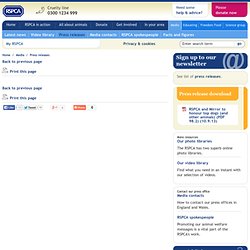 Ethical business. Springwise. Innovation UK.
---