Why Business Matters
Welcome to the Companies page at Optimist World, where we look at the positive impact that companies can have by engaging in sustainable business practices. This could be anything from Fair Trade coffee in the break out area, to recycling points that people use and know about, charity fundraising (MATCH schemes) and volunteering programmes, right up to ethical investment schemes and responsible supply chains.
The Optimist - Responsible Companies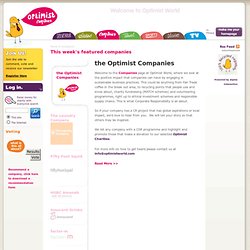 Positive Business News
RSPCA Good Business Awards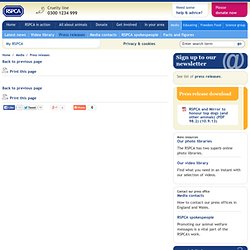 Press release: Tuesday, 10 September 2013 The RSPCA is teaming up with The Daily Mirror to launch the first Animal Hero Awards, culminating in a spectacular awards evening in London. Today (Tuesday 10 September) marks the launch of a nationwide search to find Britain's bravest Animal Hero, most remarkable Animal Carer and other unsung heroes of the human and animal world. The awards event will be held on Thursday November 28, and hosted by Amanda Holden.
Ethical business
Innovation UK