Animation
hahah i forgot about this, yea it's brilliant ! by graylien Mar 25
Animation Learning Guide for Flash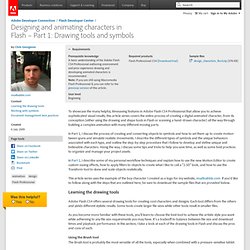 Designing and animating characters in Flash – Part 1: Drawing tools and symbols
In the Convert to Symbol dialog box you can type a name for your symbol, select from one of three behaviors and determine the registration point of your object:
Adding Sound to Flash Movie Timeline and Choosing Flash Sync Sound Options - Flash Event Sound vs Flash Stream Sound Tutorial
Adobe Flash CS4 Professional includes a new Bone tool that enables you to link symbols together quickly and easily in a parent/child relationship commonly referred to as inverse kinematics.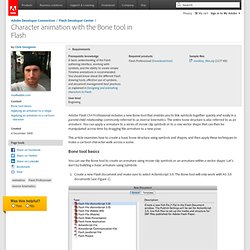 Character animation with the Bone tool in Flash
Smoothly Animate a Caricature Using Motion Tweens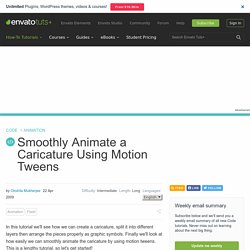 In this tutorial we'll see how we can create a caricature, split it into different layers then arrange the pieces properly as graphic symbols. Finally we'll look at how easily we can smoothly animate the caricature by using motion tweens. This is a lengthy tutorial, so let's get started!
Exericing Stickmen 2 - pushUps, sideSitups, stretches and weightlifting