Nutrition
The Guide: Nutrition
How do we return to the notion that meat, fish, poultry, cheese, and dairy should be designated as occasional treats, not staples?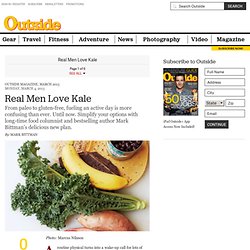 Glycemic Index – NutritionData.com
ND's Fullness Factor™ is an alternative to the Glycemic Index... What is the Glycemic Index? The Glycemic Index is a numerical Index that ranks carbohydrates based on their rate of glycemic response (i.e. their conversion to glucose within the human body). Glycemic Index uses a scale of 0 to 100, with higher values given to foods that cause the most rapid rise in blood sugar.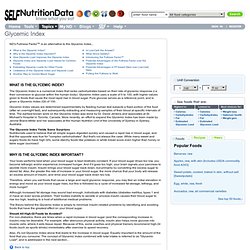 126 foods that can serve as the basis of your Healthiest Way of Eating. Links to the articles about these foods can be found below. Of course, there are many other nutritious foods other than those that we have included on our list that we feel are wonderful, health-promoting foods; if there are other whole foods - such as fruits, vegetables, nuts/seeds, whole grains, etc - that you like, by all means enjoy them. Just because a food is not on our list doesn't mean that we don't think that it can be included in a diet geared towards the Healthiest Way of Eating as long as it is a whole, natural, nutrient-rich food.