Partage
Del.icio.us. URL Shorteners: Which Shortening Service Should You Use? URL shortening services are experiencing a renaissance in the age of Twitter.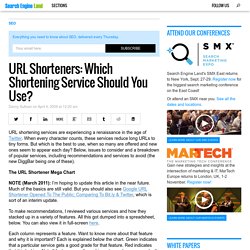 When every character counts, these services reduce long URLs to tiny forms. But which is the best to use, when so many are offered and new ones seem to appear each day? My.xmarks.com. Catalog your books online. Social Suggester - Discover New Music Movies, Tv Shows, Books. Mojiti. 1400cm3 l'hyperblog une nouvelle façon d'agreger du contenu web - david guez hypermoi libération ecrans.fr carte blanche guez.org. Google Docs & Spreadsheets. Tableau blanc en ligne. gOFFICE.com. Social Informatics Subject Tracer™ Information Blog.
Social Informatics [Download Social Informatics White Paper Link Dataset Compilation] Social Informatics (SocialInformatics.net) is a Subject Tracer™ Information Blog developed and created by the Virtual Private Library™.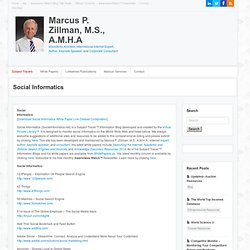 It is designed to monitor social informatics on the World Wide Web and listed below. My Ta-da Lists. LibraryThing | Catalog your books online. BookCrossing - the gparzer bookshelf - FREE YOUR BOOKS! Partage de photos.
---