iPad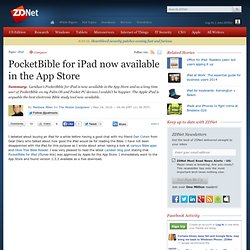 PocketBible for iPad now available in the App Store
I debated about buying an iPad for a while before having a good chat with my friend Dan Cohen from Gear Diary who talked about how good the iPad would be for reading the Bible. I have not been disappointed with the iPad for this purpose as I wrote about when taking a look at various Bible apps and Olive Tree Bible Reader . I was very pleased to read the latest Laridian blog post stating that PocketBible for iPad (iTunes link) was approved by Apple for the App Store. I immediately went to the App Store and found version 1.3.3 available as a free download.
Ipad Articles on TUAW - The Unofficial Apple Weblog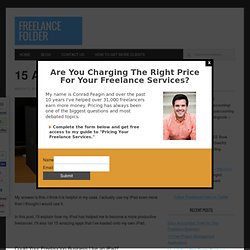 15 Amazing iPad Apps
Posted March 11, 2011 in Tools/Resources With the arrival of the iPad 2, you may be looking at incorporating an iPad into your arsenal of freelancing tools. If you're considering an iPad 2 for your freelancing business, who could blame you? This newest generation of the iPad has received an awful lot of news coverage lately. But is an iPad worth it as a freelancing tool? Of course, depending on their own business needs, every freelancer will have a different answer to this question.
iPad 2 - Guided Tours
Forum
Drawing on ipad with Sketch Club application
TiPb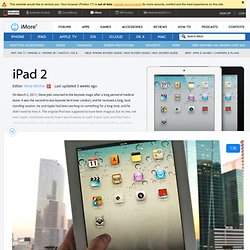 Element Case has unleashed a new line of iPhone and iPad cases called Soft-Tec. Instead of hypercar racing, this time it looks like special forces gear was their inspiration. I had a chance to see the prototypes earlier this year, and they're absolutely badass. What's even more badass is that Element Case is giving away one of each, a Soft-Tec for iPhone 5 and a Soft-Tec for iPad mini.