iPad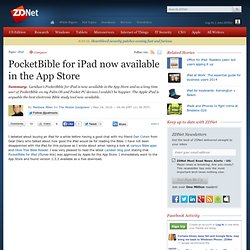 PocketBible for iPad now available in the App Store
I debated about buying an iPad for a while before having a good chat with my friend Dan Cohen from Gear Diary who talked about how good the iPad would be for reading the Bible. I have not been disappointed with the iPad for this purpose as I wrote about when taking a look at various Bible apps and Olive Tree Bible Reader. I was very pleased to read the latest Laridian blog post stating that PocketBible for iPad (iTunes link) was approved by Apple for the App Store. I immediately went to the App Store and found version 1.3.3 available as a free download.
Ipad Articles on TUAW - The Unofficial Apple Weblog
15 Amazing iPad Apps
By Lory | April 17, 2014 | No comment yet Time management games have been a popular genre of games for about as long as computers have been available in the home. You can play at being a short order cook, candy maker, or traffic controller. Gamers can regulate cars, boats, planes, and trains in a variety of traffic situations.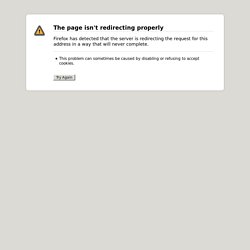 Forum
TiPb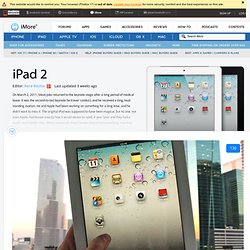 On March 2, 2011, Steve Jobs returned to the keynote stage after a long period of medical leave. It was the second-to-last keynote he'd ever conduct, and he received a long, loud standing ovation. He and Apple had been working on something for a long time, and he didn't want to miss it. The original iPad was supposed to have been magical, but no one, not even Apple, had known exactly how it would weave its spell.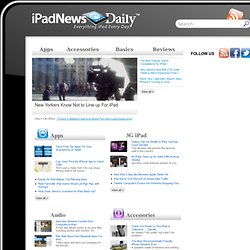 AppsAccessoriesBasicsReviews New Yorkers Know Not to Line up For iPad ONLY ON IPND: iTunes U Makes Learning More Fun and Less Expensive The Best Classic Game Compilations for iPads
iPad apps are, and have always been, a big part of what makes the iPad such a powerful device. Great apps, and unique apps that you just don't find anywhere else, are one of the hallmark features of the iPad. They have been since Day 1, and scores of great developers and publishers continue to produce apps that are exclusively for the iPad. Our weekly picks for Best iPad App of the Week are published here every Saturday. This week's pick is Ancient Battle: Alexander, a very cool new strategy war game from Hunted Cow Studios. Hunted Cow have been bringing some excellent war games to the iPad for years now.