Thèmes et séries
Sublimes photos de chiens qui plongent par Steth Casteel : Guide Du Chien
"Shake" by Carli Davidson
Pics | 2 Sep, 2009 | Views: 961095 | Amazing collection of photos taken during the WW2 and nowadays. The WW2 photos were taken during the invasion of Normandy on and after D-Day. Do you like it? Email this link It is just one of the thousands of posts that we have on the Acidcow.com.
Normandy 1944. Then and Now (204 pics)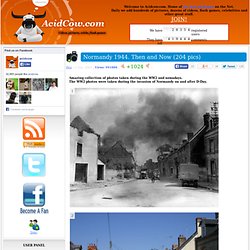 Back to the Future Series
« Where Children Sleep », James Mollison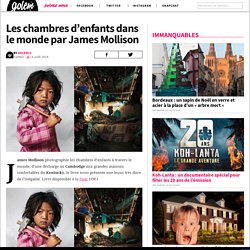 James Mollison photographie les chambres d'enfants à travers le monde, d'une décharge au Cambodge aux grandes maisons confortables du Kentucky, le livre nous présente une leçon très dure de l'inégalité. Livre disponible à la Fnac (33€) Ndira, 7 ans .
Paris Chromatique (Charles Delcourt)
Remake d'art
Adobe recently put forth a challenge to students in the UK with a cash prize of £10,000. The deadline is soon so if you want in on it you better work quick! Since so many of our readers live outside the UK I thought it might be fun to work with Adobe on our own project.