Sociale netwerken
Social Mediacheck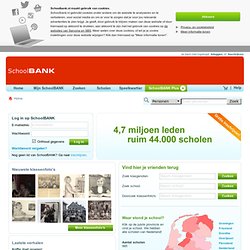 Waarom cookies? Cookies zorgen er bijvoorbeeld voor dat je ingelogd kan blijven op een website of dat bijvoorbeeld je locatie- en taalinstellingen worden onthouden. Daarnaast houden ze bij het online winkelen je digitale winkelwagentje bij.
SchoolBANK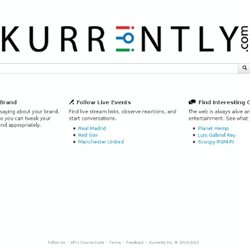 These Terms of Service constitute an agreement ("Agreement") between you ("you", "your", or "User") and Kurrently Inc. ("Kurrently", "us", "we" or "our"). By using Kurrently's search engine or other Kurrently services, including use of the Kurrently feeds or the website located at www.kurrently.com (collectively, the "Services"), you agree, without limitation or qualification, to be bound by, and to comply with, the terms of this Agreement. Kurrently reserves the right to modify these Terms of Service at any time without prior notice. You agree that each time you use the Services, that use shall be subject to the then-current Terms of Service, and continued use of the Services now or following modifications in these Terms of Service confirms that you have read, accepted, and agreed to be bound by such modifications. 1 Term.
Facebook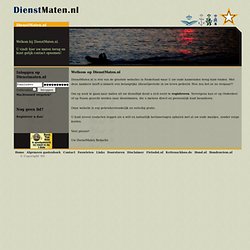 Dienstmaten
Welkom op DienstMaten.nl DienstMaten.nl is één van de grootste websites in Nederland waar U uw oude kameraden terug kunt vinden. Met deze makkers heeft u immers een belangrijke (dienst)periode in uw leven gedeeld: Hoe zou het ze nu vergaan?! Om op zoek te gaan naar maten uit uw diensttijd dient u zich eerst te registreren. Vervolgens kan er op Onderdeel of op Naam gezocht worden naar dienstmaten, die u meteen direct en persoonlijk kunt benaderen.