Goober11
Daniella
I'm looking to learn about new things :)
Wired.com. TasteSpotting | a community driven visual potluck. Prosciutto Roll-ups with Arugula, Fennel and Parmesan. Prosciutto roll-ups are the perfect appetizer.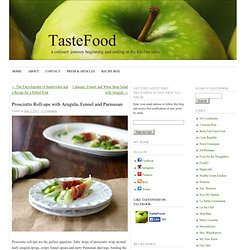 Salty strips of prosciutto wrap around leafy arugula sprigs, crispy fennel spears and nutty Parmesan shavings, binding the vegetables together in an edible cocoon basted with lemon and garlic infused oil. This is the best kind of finger food – healthy, fresh and seasonal. Feel free to fiddle with the ingredients and take advantage of the season's produce. Be sure to include a leafy green, a crisp vegetable and cheese for a variety of textures. Viva Avocado! - Margarita Shrimp with Grilled Avocado Guacamole. Coconut Cake Truffles | Let me just start off by saying what an awesome family I have.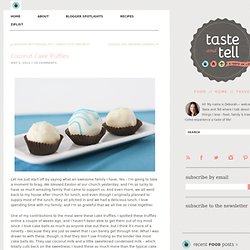 Yes – I'm going to take a moment to brag. We blessed Easton at our church yesterday, and I'm so lucky to have so much amazing family that came to support us. And even more, we all went back to my house after church for lunch, and even though I originally planned to supply most of the lunch, they all pitched in and we had a delicious lunch. I love spending time with my family, and I'm so grateful that we all live so close together. Sweet Fruit Salsa with Cinnamon Chips. This is a sweet fruit salsa to eat with those Cinnamon Chips.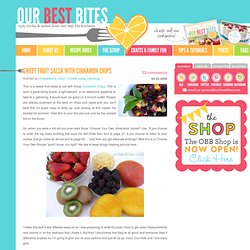 This is such a great family snack, a light dessert, or an awesome appetizer to take to a gathering. It would even be great on a brunch buffet. People are always surprised at the twist on chips and salsa and you can't beat that it's super easy to whip up. Just looking at this makes me excited for summer! Take this to your first pot-luck and be the coolest kid on the block. Purple Sweet Potato & Sesame Marble Cake. For as long as i can remember, i detested chiffon cakes and pound cakes alot. i used to associate them with local old-school kinda bakeries where the only flavors available were pandan and chocolate. but ever since coming across them in french and japanese cookbooks where the flavor combinations and decor wise were anything but boring, i started looking at them in a different light. purple sweet potatoes are kinda like pantry staple these days. there are so many things i can do with them (think wagashi, mont blanc, chiffon) but currently on top of my to-bake list is this, the purple sweet potato & sesame marble pound cake from one of my favorite japanese cookbooks by junko fukuda, the same author of the chiffon cake book. so far i've only tried one other recipe from the book, the jasmine tea roll cake, it was good and i'm glad this one is too!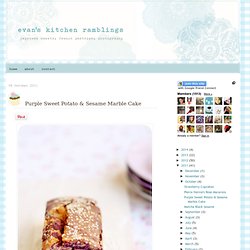 VegWeb.com - Vegan Recipes and Cooking Tips.
Pearltrees videos
Help. Welcome Back to the Space Jam. Welcome - Cambridge Brain Sciences. Welcome Cambridge Brain Sciences Inc provides scientifically proven tools for the assessment of cognitive function over the web.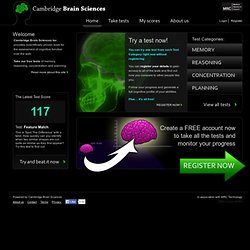 Take our free tests of memory, reasoning, concentration and planning. Read more about this site The Latest Test Score: Test: Feature Match. InspireFirst - Sharing the inspiration with the World. Beauty in Everything - Photography. 15 Amazing Animated Short films. We all love short animated films, but creating short film is very hard task.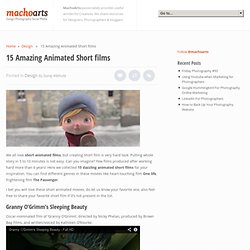 Putting whole story in 5 to 10 minutes is not easy. Can you imagine?
---