Conservation,animals, plants, etc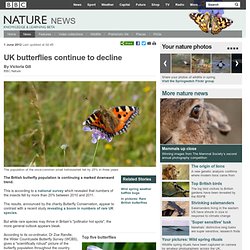 BBC Nature - UK butterflies continue to decline
1 June 2012Last updated at 02:45 By Victoria Gill BBC Nature The population of the once-common small tortoiseshell fell by 25% in three years The British butterfly population is continuing a marked downward trend.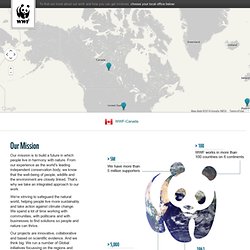 Our mission is to build a future in which people live in harmony with nature. From our experience as the world's leading independent conservation body, we know that the well-being of people, wildlife and the environment are closely linked. That's why we take an integrated approach to our work. We're striving to safeguard the natural world, helping people live more sustainably and take action against climate change. We spend a lot of time working with communities, with politicans and with businesses to find solutions so people and nature can thrive. Our projects are innovative, collaborative and based on scientific evidence.
The Sticky Tongue | Herpetology, zoology, biodiversity and conservation.
Animals and Marine Life contains 3 pearltres and 6 sub-pearls
Wrong again… … yep, turns out the show must go on. In fact, the show is going international (well, Scotland), as I've just been invited to give a small-but-perfectly-formed lecture for the Royal Scottish Geographical Society. I've only got the dates so far (below) but more details as I get 'em. Monday 11th October – Inverness Tuesday 12th October – Perth Wednesday 13th October – Stirling Goodbye…
Journey to the Sinking Lands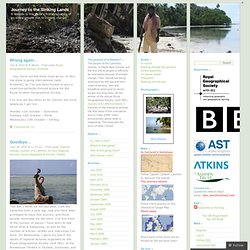 25 May 2012Last updated at 14:53 ET By Richard Black Environment correspondent, BBC News The US was accused of being in a "coalition of the unwilling", along with other oil-fuelled states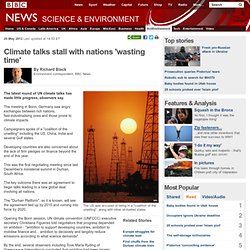 Climate talks stall with nations 'wasting time'