Conservation,animals, plants, etc
BBC Nature - UK butterflies continue to decline. 1 June 2012Last updated at 02:45 By Victoria Gill BBC Nature The population of the once-common small tortoiseshell fell by 25% in three years The British butterfly population is continuing a marked downward trend.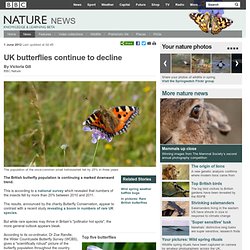 Red Squirrel UK. Welcome to WWF's global network. Invasion. The Sticky Tongue | Herpetology, zoology, biodiversity and conservation. Animals and Marine Life contains 3 pearltres and 6 sub-pearls. Eco-issues. Public Eye Awards 2011 - Nominations. Journey to the Sinking Lands. Climate talks stall with nations 'wasting time' 25 May 2012Last updated at 14:53 ET By Richard Black Environment correspondent, BBC News The US was accused of being in a "coalition of the unwilling", along with other oil-fuelled states.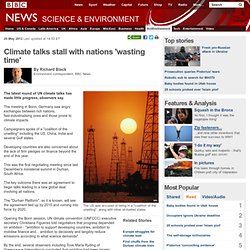 ---