Spiritus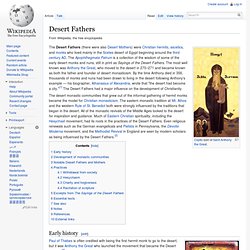 The Desert Fathers (there were also Desert Mothers) were Christian hermits, ascetics, and monks who lived mainly in the Scetes desert of Egypt beginning around the third century AD. The Apophthegmata Patrum is a collection of the wisdom of some of the early desert monks and nuns, still in print as Sayings of the Desert Fathers.
Desert Fathers
The Anima/Animus Lab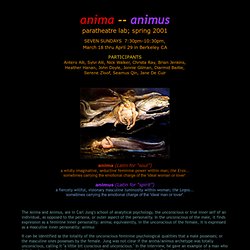 anima -- animus paratheatre lab; spring 2001 SEVEN SUNDAYS 7:30pm-10:30pm, March 18 thru April 29 in Berkeley CA PARTICIPANTS Antero Alli, Sylvi Alli, Nick Walker, Christa Ray, Brian Jenkins, Heather Hanan, John Doyle, Jonnie Gilman, Diarmid Baillie, Serene Zloof, Seamus Qin, Jane De Cuir
meditation is easy
Dream Analysis and Interpretation, doing it!
[ | HOME | Personal Introduction | Dream Analysis | Basics about Dreaming | Dream Discussion | View The Guestbook | Add to Guestbook | Dream Dictionary | |
Ad hoc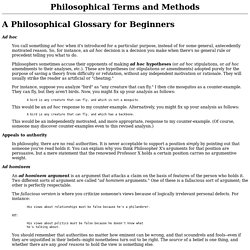 Philosophical Terms and Methods