Dessins et Images
The Lesbian Geek | Des filles, et des comics.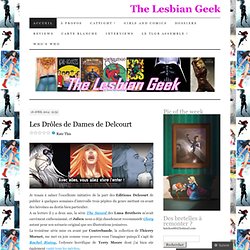 Si il y a bien des personnages sur lesquels je n'aurais pas misé un kopeck sur leur retour, c'est bien les créations de Rob Liefeld, et pourtant il y croit et si il y a bien une qualité que l'on peut attribuer à Rob Liefeld, c'est bien celui d'être un acharné et de continuer vaille que vaille à aller au bout de ses idées. Une de ses idées récentes fut de relancer la plupart de ses créations avec un postulat de départ assez couillu, celui de donner la possibilité à des artistes de faire ce qu'ils veulent avec, en se basant juste sur le pitch de base du personnage. Visiblement, certains de ces reboots sont des réussites, notamment Prophet par Brandon Graham (Prochainement en France chez Urban) et qu'en est-il donc de Glory ? Et bien la réponse est surprenante !
InspireFirst - Sharing the inspiration with the World
Yves Montand watching Marilyn Monroe who's watching Arthur Miller who's watching Simone Signoret who's watching Yves Montand John Cale, Lou Reed, Patti Smith and David Byrne The button that John Lennon is wearing alongside Miles Davis. I remember that I won it in a claw machine at a county fair in probably 1969 or 1970.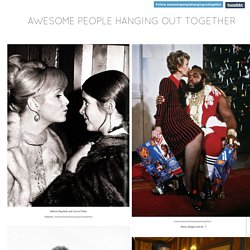 awesome people hanging out together
Attack of the cute
Grant, 6 - An Artist An artist painting a flying building under bright light Katherine, 7 ½ – Future CityFlying car over buildings and a small town. And a tree. Maddie, age ?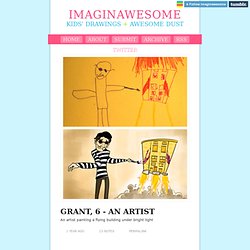 Imaginawesome