Helpful internet stuff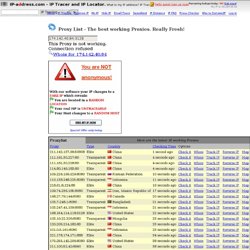 Proxy List - Best working proxies here
A proxy list is a well kept list of all stable forms of proxies available online that is known to the source hosting the list.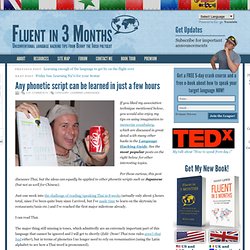 Any phonetic script can be learned in just a few hours
If you liked my association technique mentioned below, you would also enjoy my tips on using imagination to memorize vocabulary, which are discussed in great detail with many other hacks in the Language Hacking Guide.
mozarella.jpg (JPEG Image, 610×600 pixels) - Scaled (90%)
what can you learn on youtube? - Tomash.soup
25 Facebook Tips and Tricks you should be aware of
Making Your Twitter Followers A Little More Uneasy
Life Hacks Vs Anti Life Hacks at Kontraband
stumblecard_pants.jpg (JPEG Image, 596×524 pixels)
Achievement.aspx (JPEG Image, 422×77 pixels)
White Pages | Email Lookup | People Find Tools at The Ultimates
Mozilla Firefox
Unscramble.net
Guide to opening up a port ports on your router to allow P2P and file-sharing programs like BitTorrent to function properly.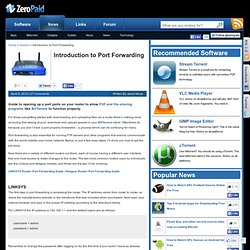 Introduction to Port Forwarding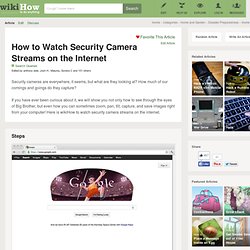 How to Watch Security Camera Streams on the Internet
Edit Article
FreewarePlanet :: Best freeware on Earth :: Home page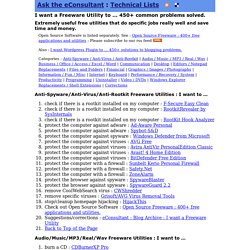 I want a Freeware Utility to ... 450+ common problems solved
I want a Freeware Utility to ... 450+ common problems solved. Extremely useful free utilities that do specific jobs really well and save time and money. Open Source Software is listed separately.
Top 10 Ways to Access Blocked Stuff on The Web
SExpand The web is a generally free place, but some sites and services want to make it annoying to navigate and enjoy. Stream any video you'd like, see the sites you need, and get at services you thought were down with these tips.