Twitter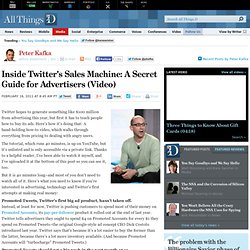 Twitter Releases YouTube Video Guide on How to Buy Ads on Service | Peter Kafka | MediaMemo | AllThingsD
Twitter hopes to generate something like $100 million from advertising this year, but first it has to teach people how to buy its ads.
Are Twitter's recommendations a first look at Twitter Analytics?
KeyTweet - A twitter client that learns what you like
TNW Quick Hit KeyTweet takes your Twitter stream and sorts it by relevant topics. Love It: An interesting look at what those you follow find Twitter-worthy.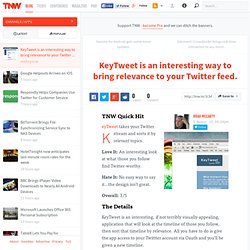 KeyTweet is an interesting way to bring relevance to your Twitter feed.