Media outlets reflecting on partnerships with wikileaks
The day Julian Assange threatened to sue The Guardian over the US embassy cables story | Media
The WikiLeaks US embassy cables revelations caused a world-wide sensation.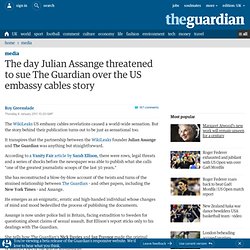 The Man Who Spilled the Secrets | Politics
Davies started contacting anyone he thought might be able to put him in touch with Assange. "Eventually I got a phone call from one of the people who was close to Julian saying, 'Don't tell Julian I'm telling you this, but he's about to fly into Brussels to give a press conference to the European Parliament.' " Ian Traynor, The Guardian' s European editor in Brussels, buttonholed Assange at the Parliament building and learned that WikiLeaks was looking to release two million pages of confidential documents. Davies rushed to Brussels.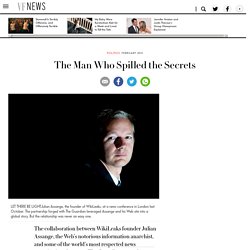 FrontlineClub WL Holding up a mirror to journalism?
Frontline Club
Julian Assange, right, arrives at Belmarsh Magistrates Court in London earlier this month with his lawyer Mark Stephens.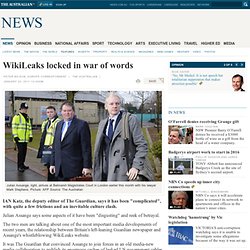 WikiLeaks locked in war of words
In the decade-long debate about the future of news and blogging, the defenders of professional journalism always fall back on long-term investigative work for justification. The argument goes as follows. Blogging may be the domain of primary sources and the individuals they used to quote in everyday pieces now have their own blogs.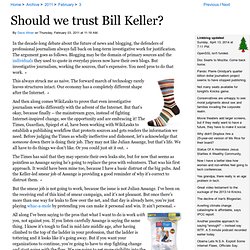 Should we trust Bill Keller?