Events
privacyidentityinnovation
TechPolicy (TechPolicy) on Twitter
Thanks to those of you who joined us in Washington, DC, for HotSec '10!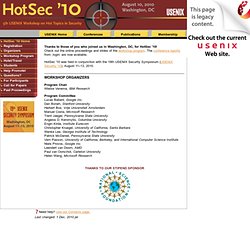 HotSec '10
Global Privacy Summit 2010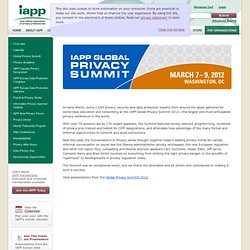 In early March, some 2,000 privacy, security and data protection experts from around the globe gathered for world-class education and networking at the IAPP Global Privacy Summit 2012—the largest and most-anticipated privacy conference in the world.
(*: Indicates that speaker is invited but not yet confirmed) 8:00 Registration / Breakfast
The Public Voice: "Next Generation Privacy Challenges and Opportunities"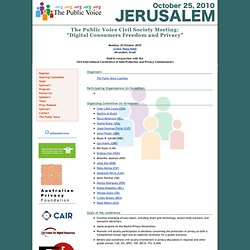 The Public Voice (thepublicvoice) on Twitter
Privacy: Generations opening video clip