Photoshop
Connecting to Web Services on Android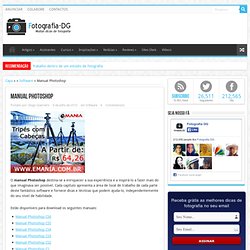 O manual Photoshop destina-se a enriquecer a sua experiência e a inspirá-lo a fazer mais do que imaginava ser possível. Cada capítulo apresenta a área de local de trabalho de cada parte deste fantástico software e fornece dicas e técnicas que podem ajuda-lo, independentemente do seu nível de habilidade.
Manual Photoshop | Fotografia DG
A large collection of only the best top quality 100 design tutorials which will teach you how to use Photoshop in order to manipulate photography, this large reference point showcases every aspect which is essential for creating good photo manipulation with each tutorial having an awesome outcome.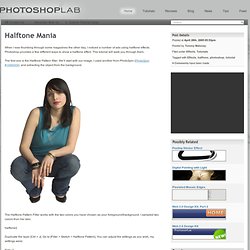 Halftone
When I was thumbing through some magazines the other day, I noticed a number of ads using halftone effects.
En cuatro sencillos pasos puedes mejorar el aspecto de tus fotografías dándoles colores más brillantes y luminosos. Foto original a la izquierda, ajustada siguiendo el tutorial a la derecha.
Tutorial para realzar el color de tus fotografías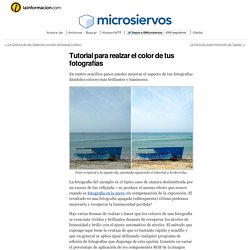 O Fotografe uma Ideia é um site escrito por pessoas conscientes de que já foram amadoras e que, por isso, tem o cuidado de passar as informações de maneira clara e simples. Nós respeitamos todas as fotografias, porque todas elas partem do instinto criativo que quem as produziu.
Fotografe uma Ideia! - Dicas e Truques
While many of us can create something that looks good in Photoshop or attractive when spliced into CSS, but do we actually understand the design theory behind what we create?