Photographes Européens "Long exposure"
Stefano Orazzini
Xavi Fuentes
Maria Stromvik
Hakan Strand
Steen Doessing
Giedrius Varnas
Marcin Bera
Emil Stojek
Marcin Flis
michaelschlegel.com Fine Art Landscape Photography
Arkadius Zagrabski
Joel Tjintjelaar
Leon Leijdekkers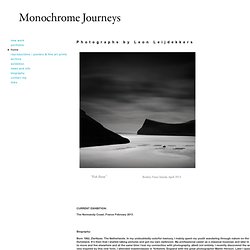 The Normandy Coast, France February 2013 Biography: Born 1962, Zierikzee, The Netherlands. In my undoubtedly colorful memory, I mainly spent my youth wandering through nature on the beautiful island Schouwen-Duiveland. It's then that I started taking pictures and got my own darkroom.
Alper çukur
Ebru SİDAR